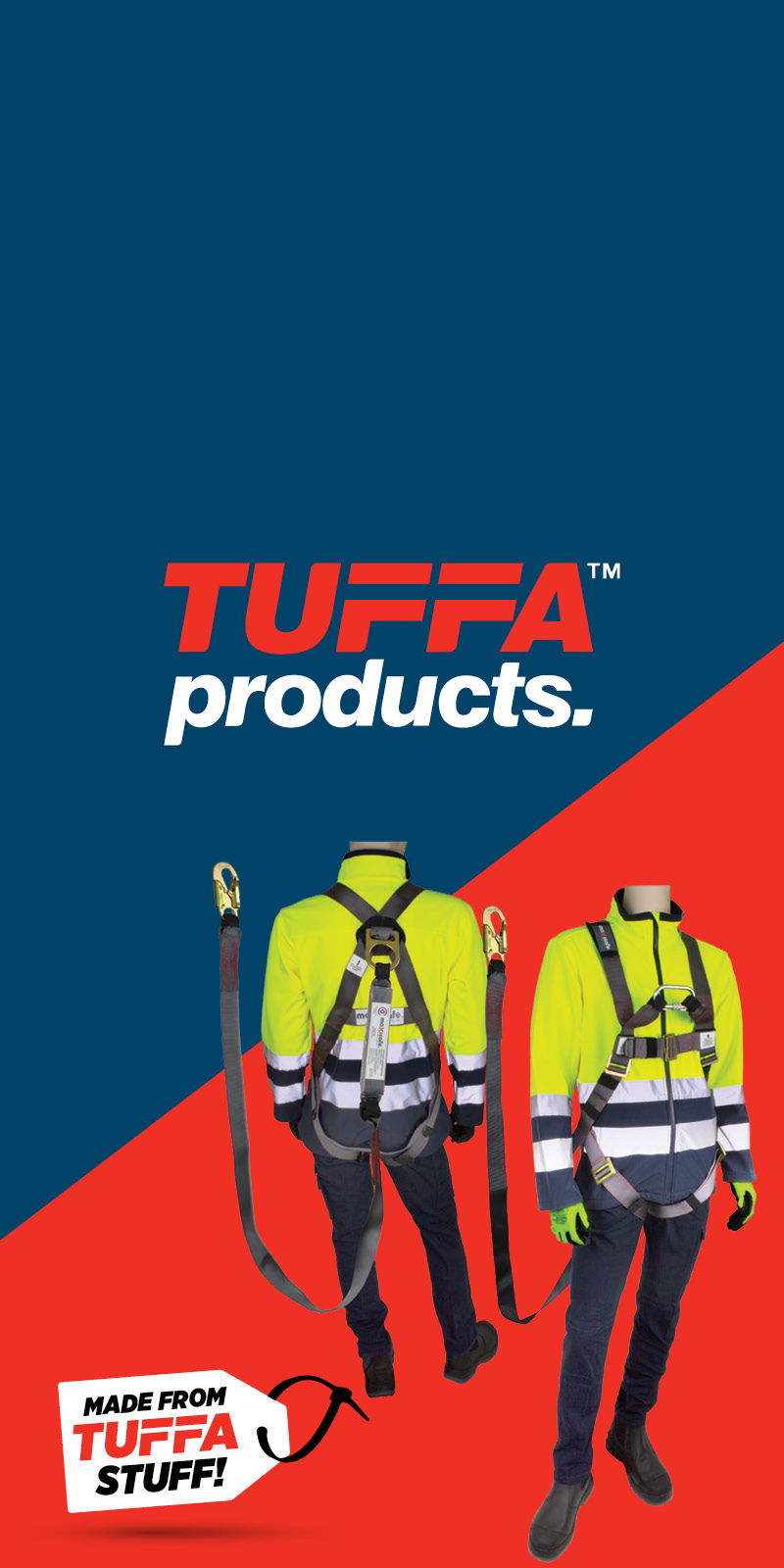 Tuffa Products Brand Refresh and Website launch
Tuffa Products is fast-growing Australian company that design and manufacture a range of unique safety tagging systems for a global market. Referred by an existing client, Tuffa Products appointed Think Creative Agency for a full brand and marketing overhaul including brand refresh, website design & development, brochure design and creation of promotional email marketing campaigns.
Tuffa Products have a broad client base that reaches across the mining, construction, chemical and manufacturing industries, boasting several of Australia's largest companies in the oil and gas sector. To support the increasing demand, Tuffa Products wanted a fresh new professional 'look and feel' to reflect their evolution as a business and future growth.
Think Creative developed a new look for the Tuffa Products brand, that incorporated some elements of their existing visual profile to maintain brand equity and increased the impact with a stronger colour palette and bold consistency across all marketing channels.
From this new branding, Think Creative designed a new website for Tuffa Products including existing website audit, concept designs and wireframes. The new ecommerce website was launched in early 2022, featuring multiple categories and over 2,500 products.
In addition, a full stationery suite was created for Tuffa Products plus an email marketing template and campaign calendar was established for the different client channels that is managed and deployed by the Think Creative digital team.
Work continues today between Tuffa products and Think Creative, forming a strong partnership and collaboration that supports future growth and stability for the Tuffa Products brand and business overall.
Services
Brand Refresh
Existing Website Audit
SEO Audit & Optimisation Strategy
Website Design & Wireframe
ECommerce Website Development
Art Direction
Graphic Design
Stationery Suite
Email Marketing Templates
Website Lead Optimisation
Brochure Design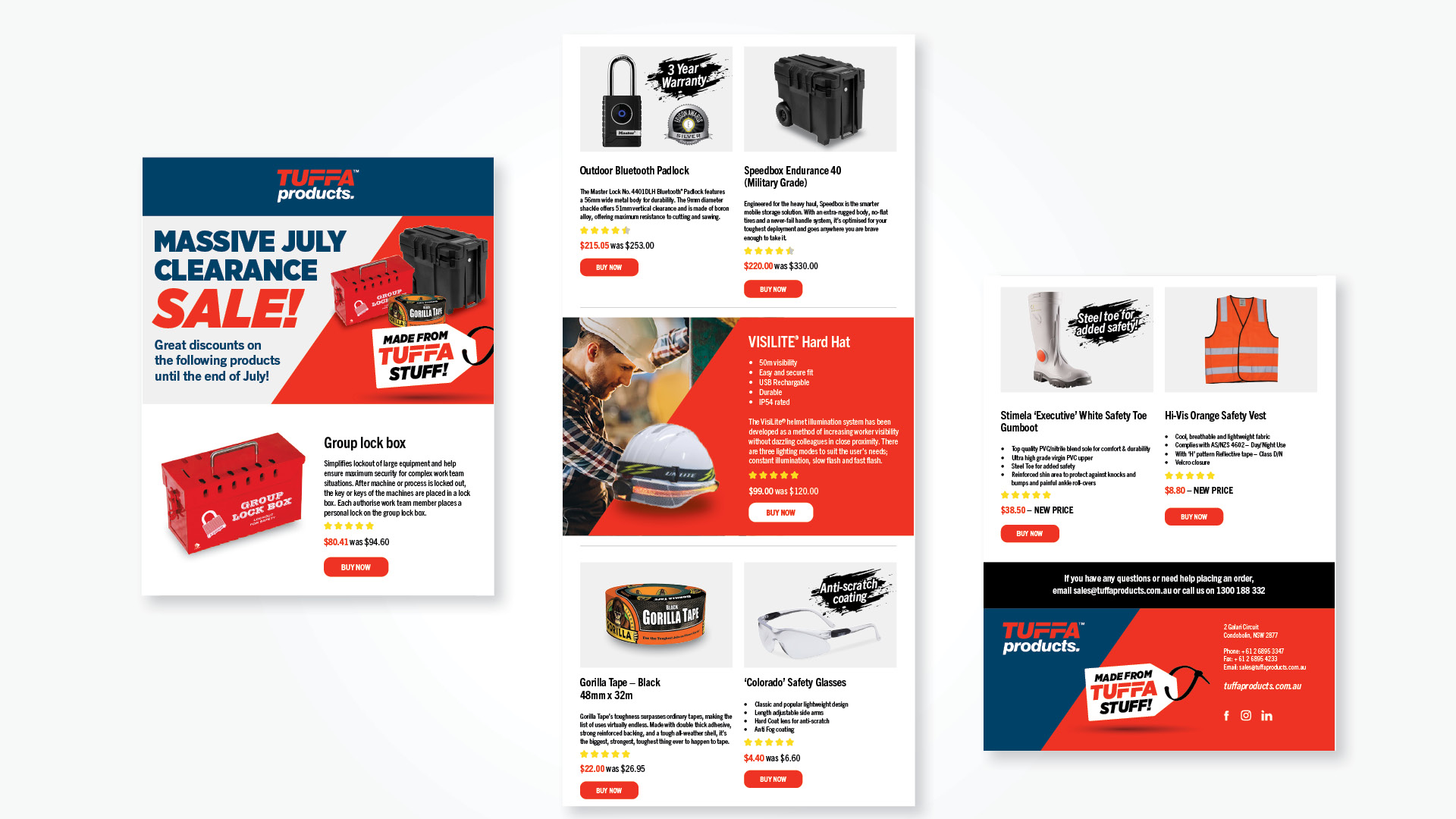 Let's Create Your Next Project
Like what you see? Want to work together? Let us know about your project and our friendly team will be in touch.