The Prince Akatoki Hotel Group Brand Rollout
The Prince Akatoki group of hotels are operated by our client Staywell Group. The hotels are inspired by the tradition that celebrates the Art, Ritual and Elegance of Japanese hospitality and fuses the best of Japan and the western world to enlighten guests with a five star luxury experience; promoting mindfulness and tranquillity at every touchpoint.
Valuing our experience of managing prestigious brands, Staywell Group requested our design and print expertise for their Prince Akatoki brand for a number of specialised projects. This included the design and roll-out of artwork for their hotels worldwide to ensure guests received the synonymous experience associated with Prince Akatoki hotels wherever they were in the world.
The first project included the creation of assets for the 'Front of House' of each Prince Akatoki hotel from Business Cards, Stationery, Gift Vouchers to Valet Parking tags, alongside 'In Room' items such as Menu's, iPad displays and even complimentary water bottle tags.
We also designed a range of marketing collateral for the Prince Akatoki brand, including numerous Brochures, Factsheets, Media Walls, Digital Signage and more. To complement these printed materials, we put together an array of digital assets such as templates for Email Marketing, Magazine advertising and Email signatures.
Global Rollout.
To assist with the application of the Prince Akatoki brand globally, we produced a 100-page Brand Guidelines manual. Included in this were print specifications nominating the colour palette from the brand guidelines, stock to be used and the printing process required to deliver the best result with detail down to the machine preference where possible.
---
"A five-star luxury experience; promoting mindfulness and tranquillity at every touchpoint."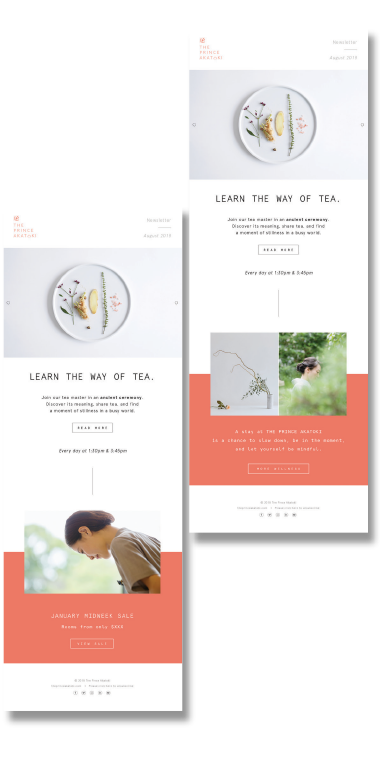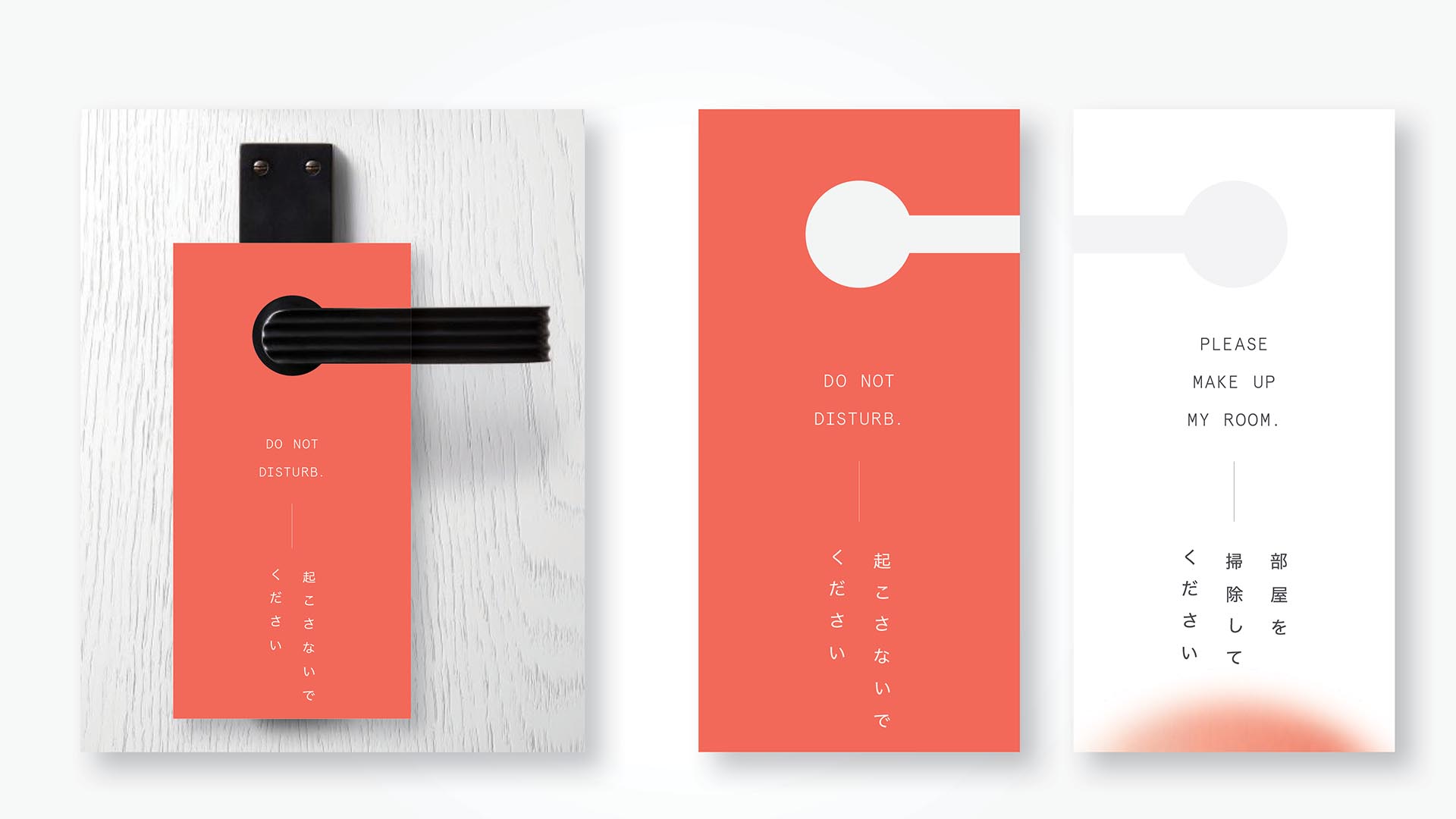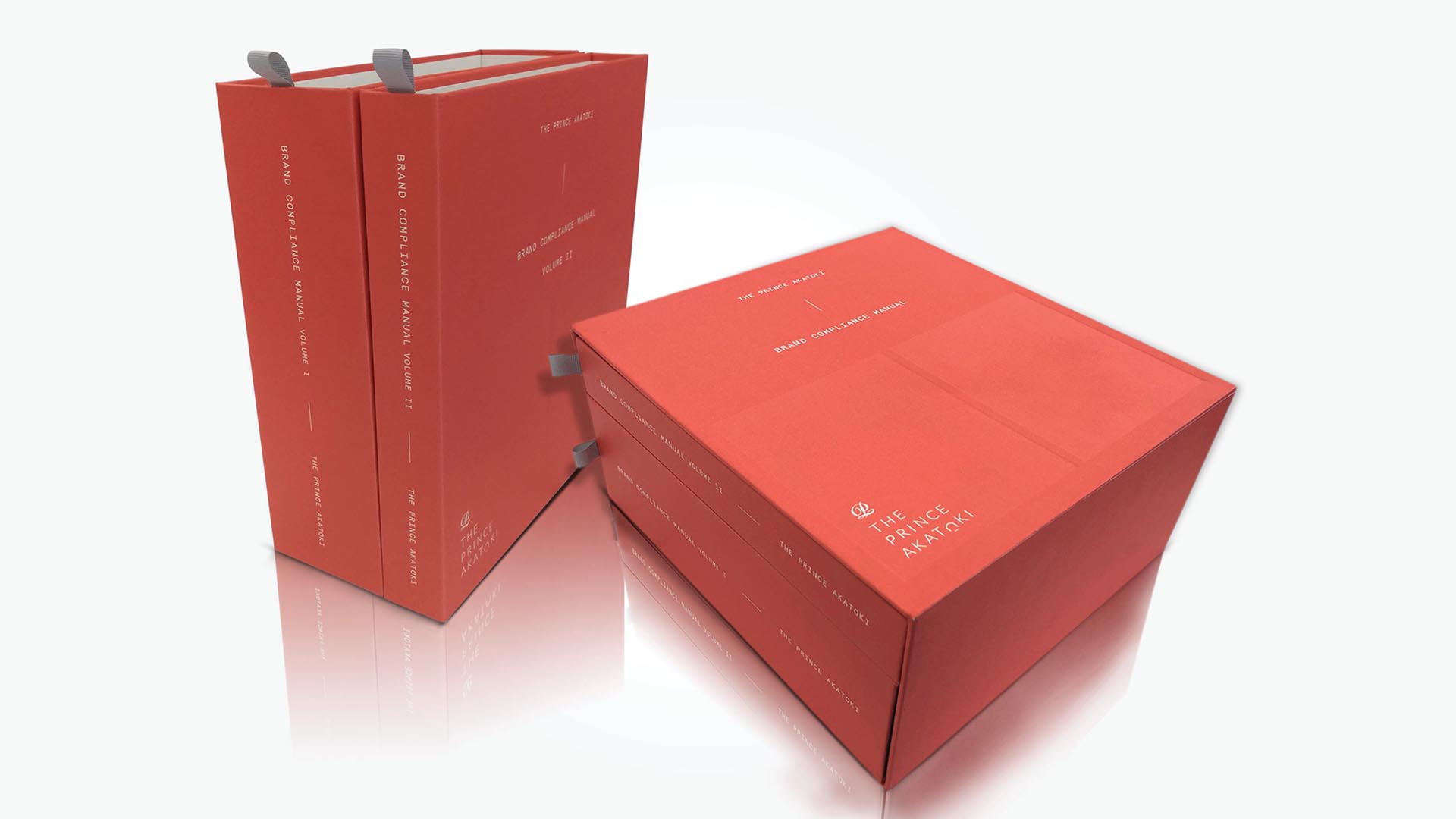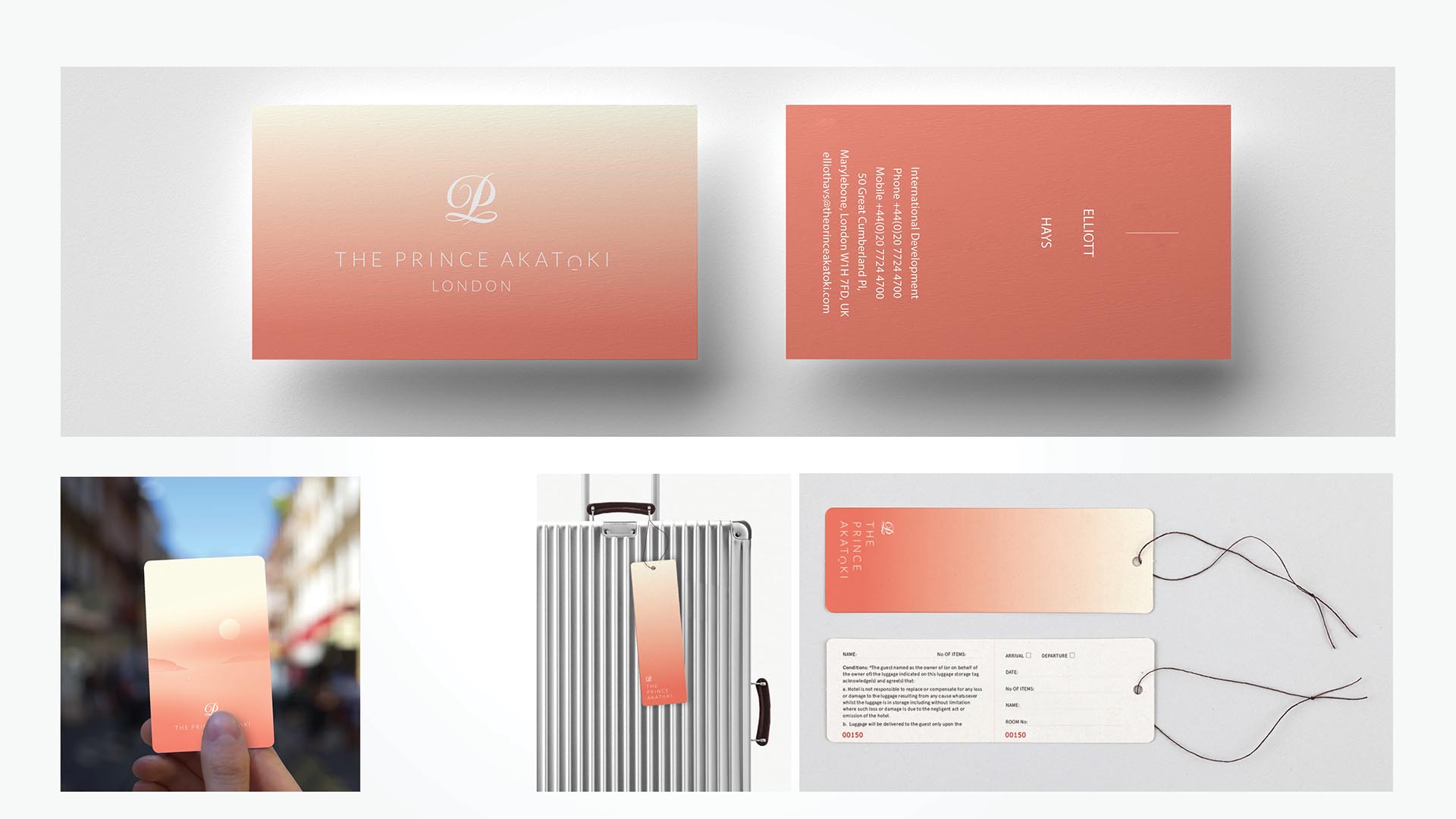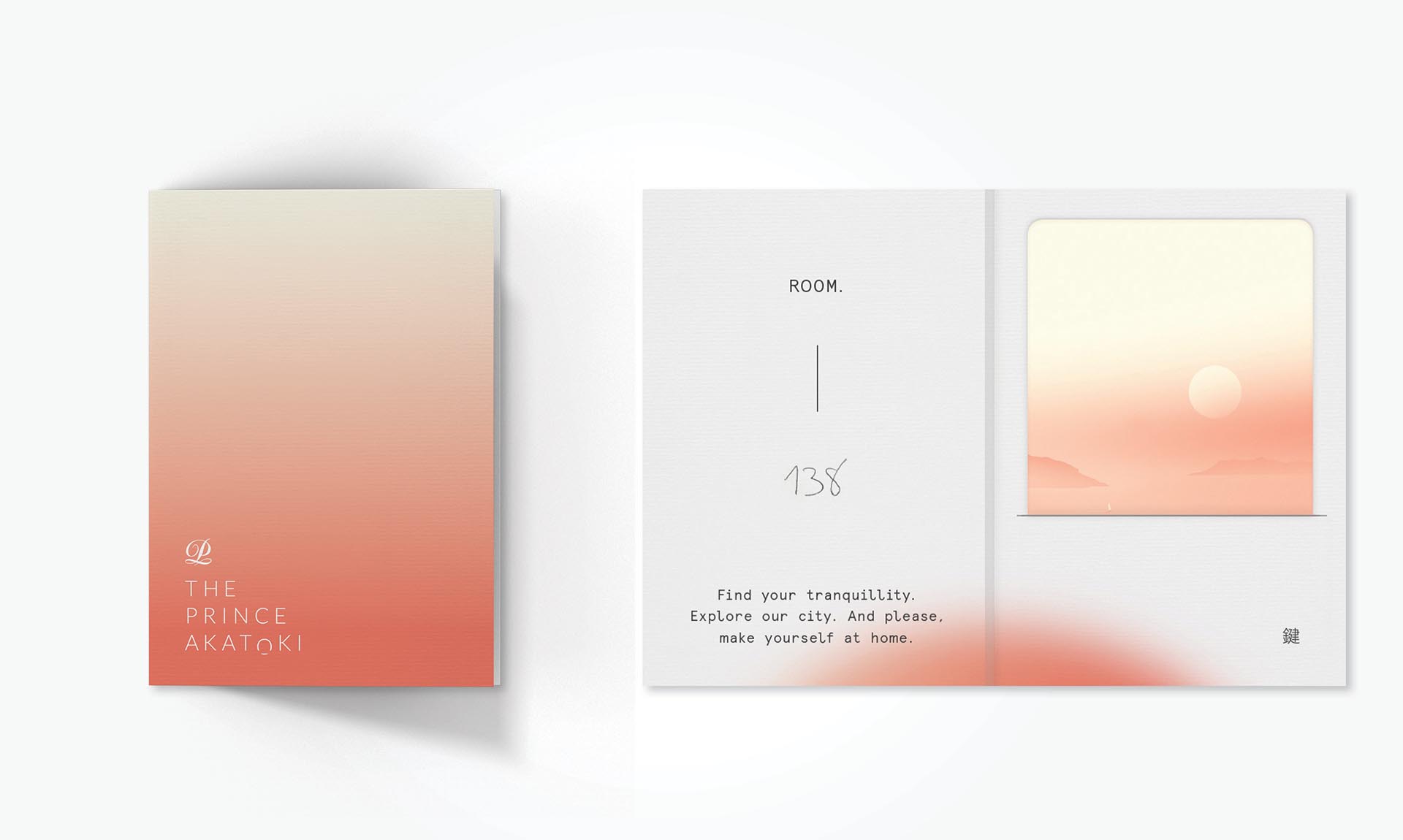 Like what you see? Let us know about your project and we will be in touch.