Transport NSW Marketing Collateral Development
We have been working closely with Transport for NSW for many years producing brochures, 3D renders and maps and signage.
We were tasked during COVID to create new pop-up cycleways maps and signage to give people different options to travel to work safely during COVID 19. We have created maps for stage one that have shown the first six pop-up cycleways in the city of Sydney and we are underway with maps for stage two.
Additionally we have been working with the department to create 'before and after' 3D renders to show proposed plans for the extension of clearways and the addition of street parking in many areas of Sydney. 
Creating aerial view maps of proposed changes to major intersections in Sydney which, when distributed, enable the community to understand the planned changes in their area are also part of our overall scope of work.
Services
Graphic Design
Map Creation
Digital Asset Creation
3D Artists Impressions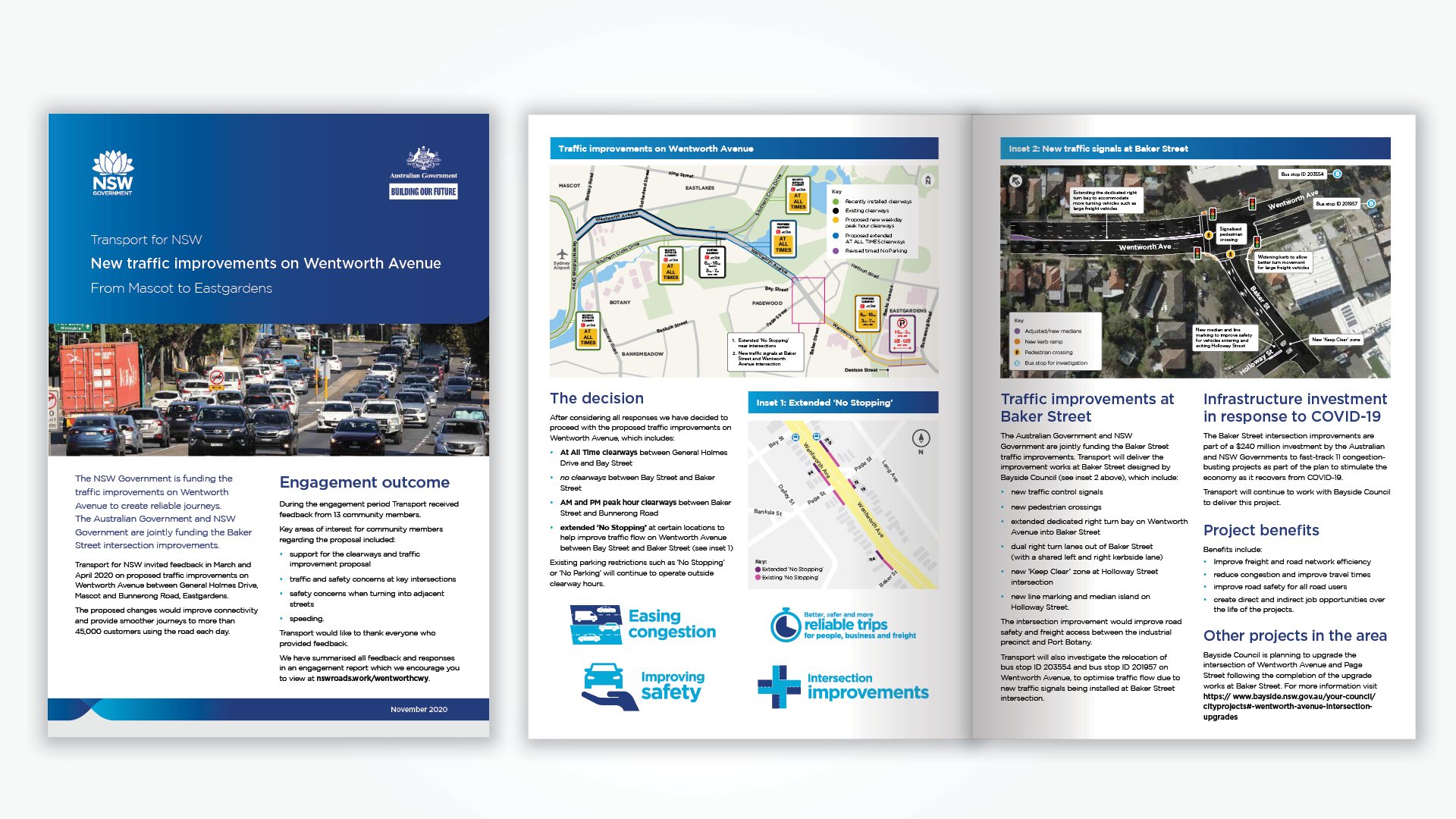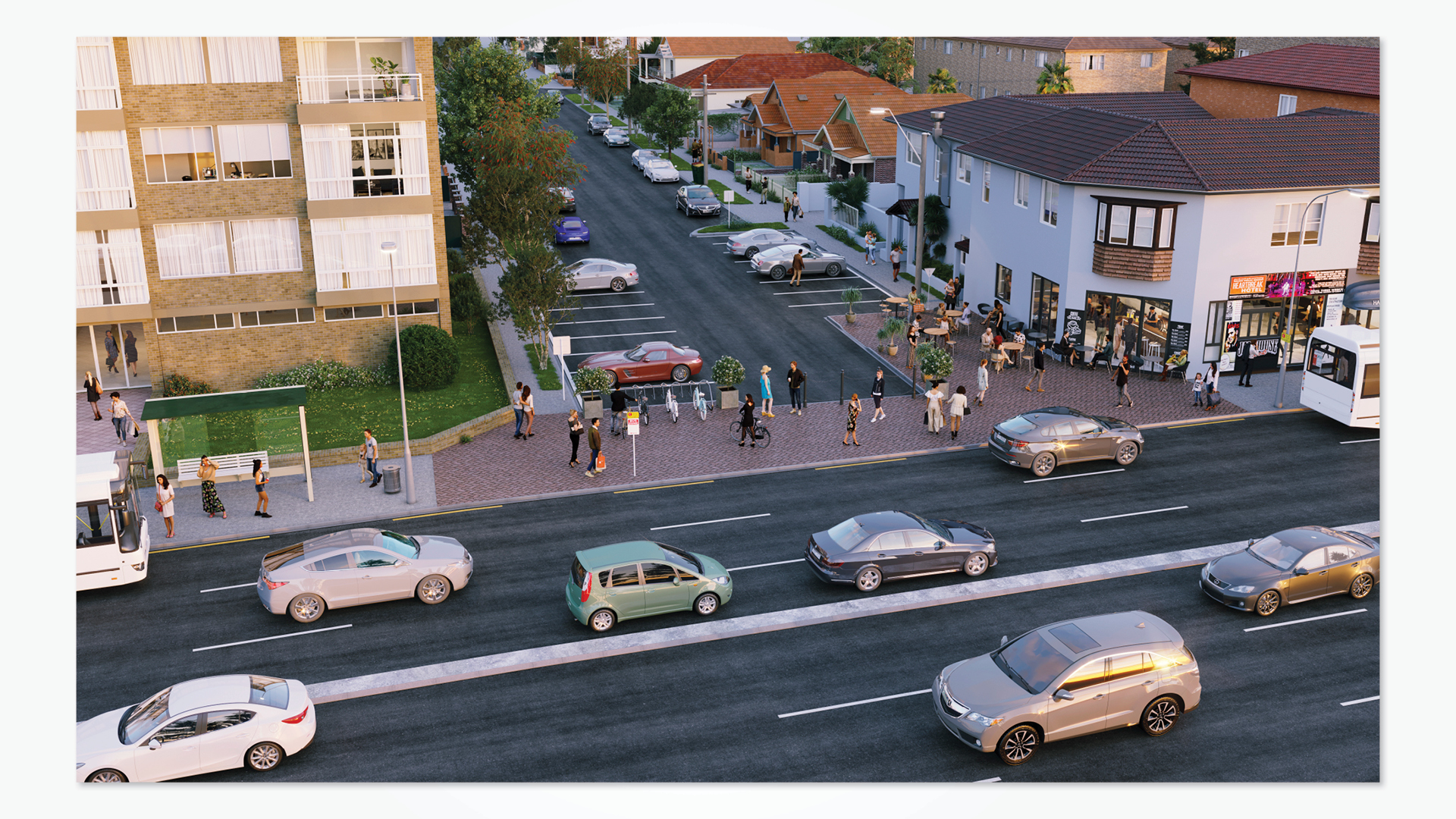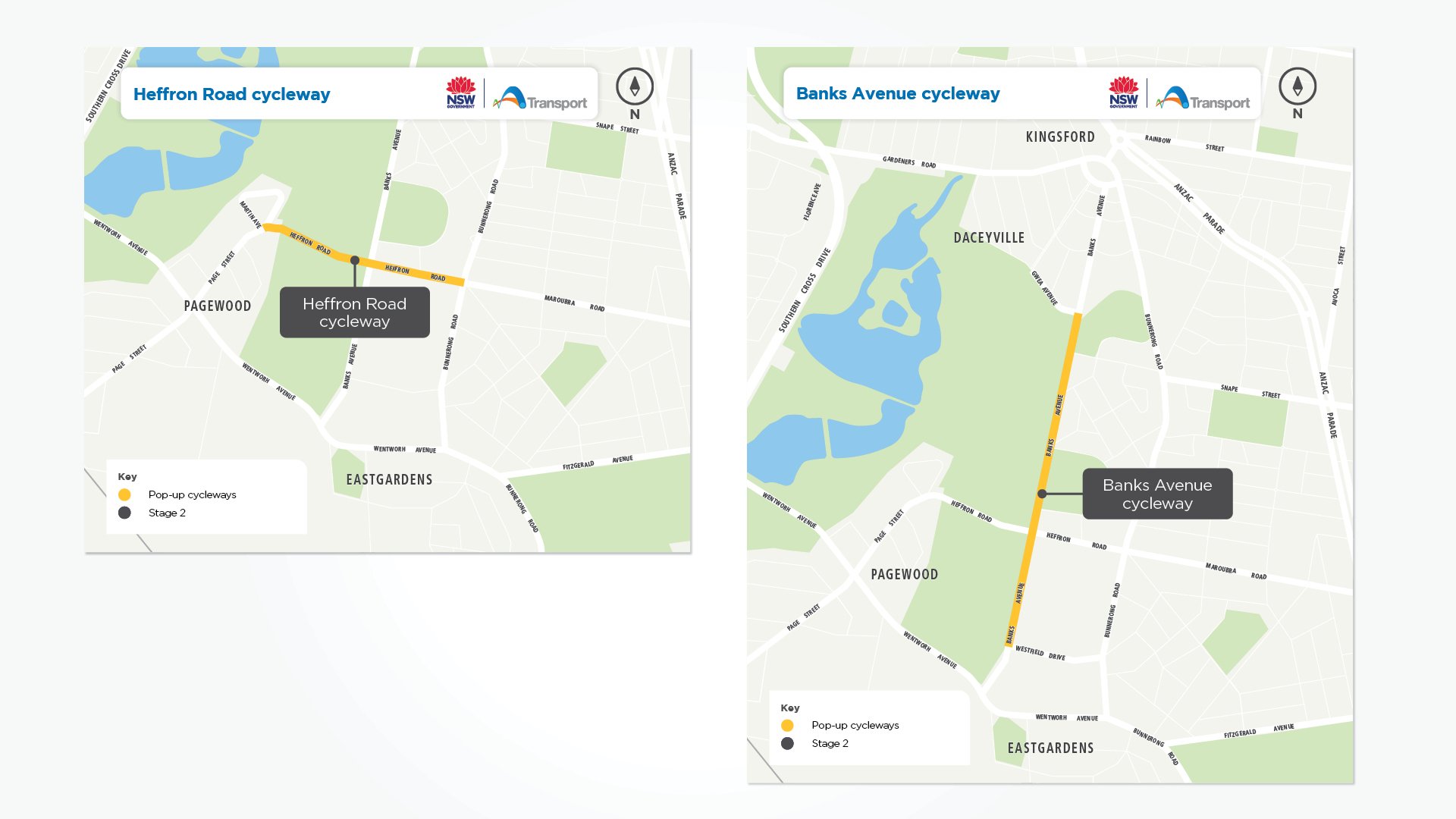 Like what you see? Let us know about your project and we will be in touch.