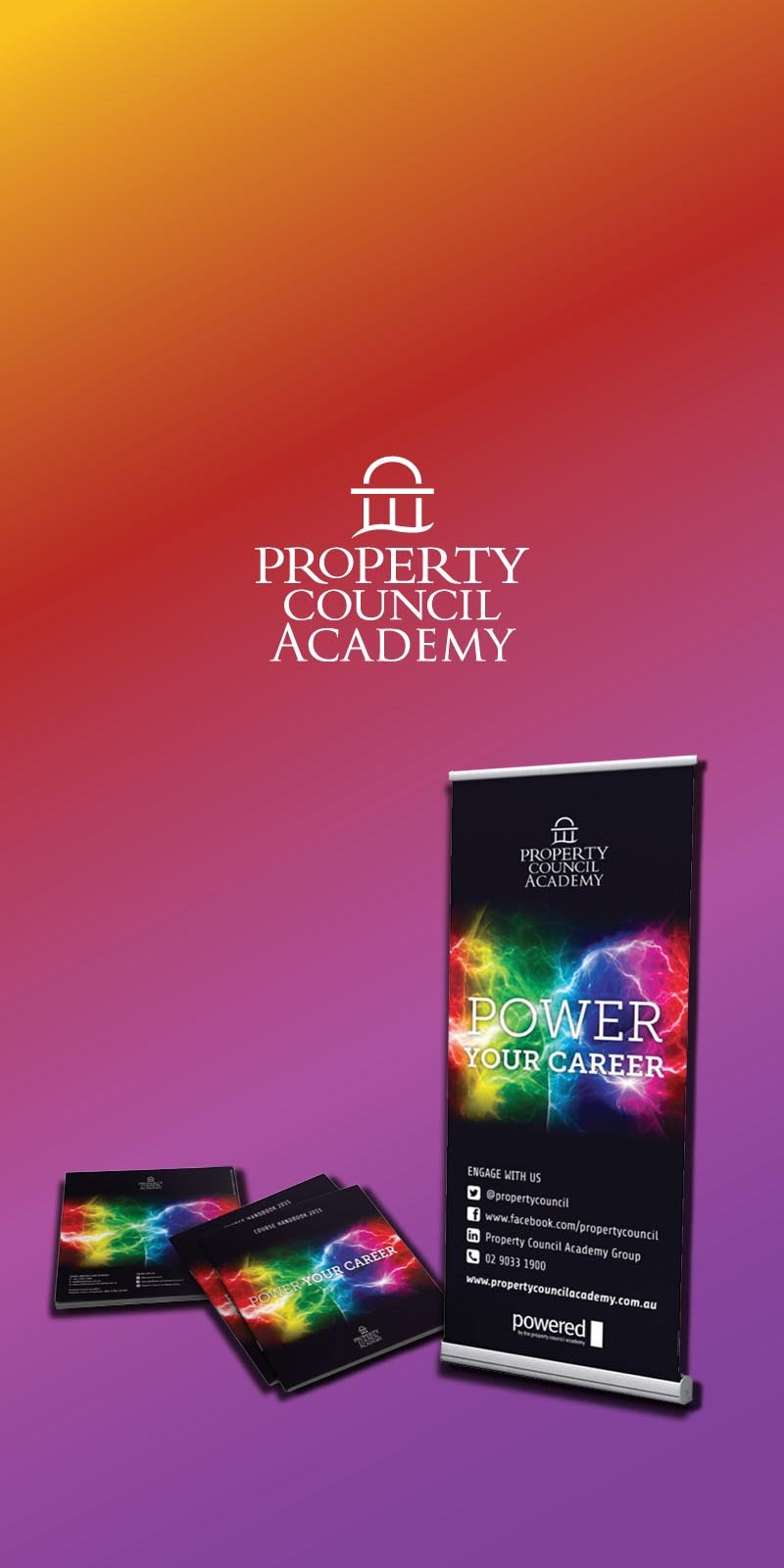 Property Council Academy Courses Collateral
The Property Council of Australia is the leading advocate for Australia's $600 billion property industry. The Property Council Academy runs over 100, one, two and three day courses annually. Courses are presented by over 360 industry professionals to 700 members annually. Every year they launch a new range of courses and require a new look and feel, which is where we come in.
This year the Property Council Academy wanted to go dark as the previous year was white, so the challenge was on to better the previous year's designs! The year-long campaign includes course handbooks, flyers, advertisements, pull up banners, workbooks, PowerPoint presentations, banner ads, media advertising and a calendar. We manage the entire process from creative, print and distribution.
Throughout the year we continuously roll out collateral and we consider ourselves to the academy's brand guardian, ensuring that everything we produce is consistent and on-brand, across all communication channels.
Services
Art Direction and Strategy
Concept and Development
Graphic Design
Print Management
Banners
Direct Mail Campaign
Digital Media
---
"I'm extremely proud to show it off to our customers. It has taken our communications to a new level and has been extremely cost effective for our business"
Sarah Macaulay - Marketing Consultant - Property Council Academy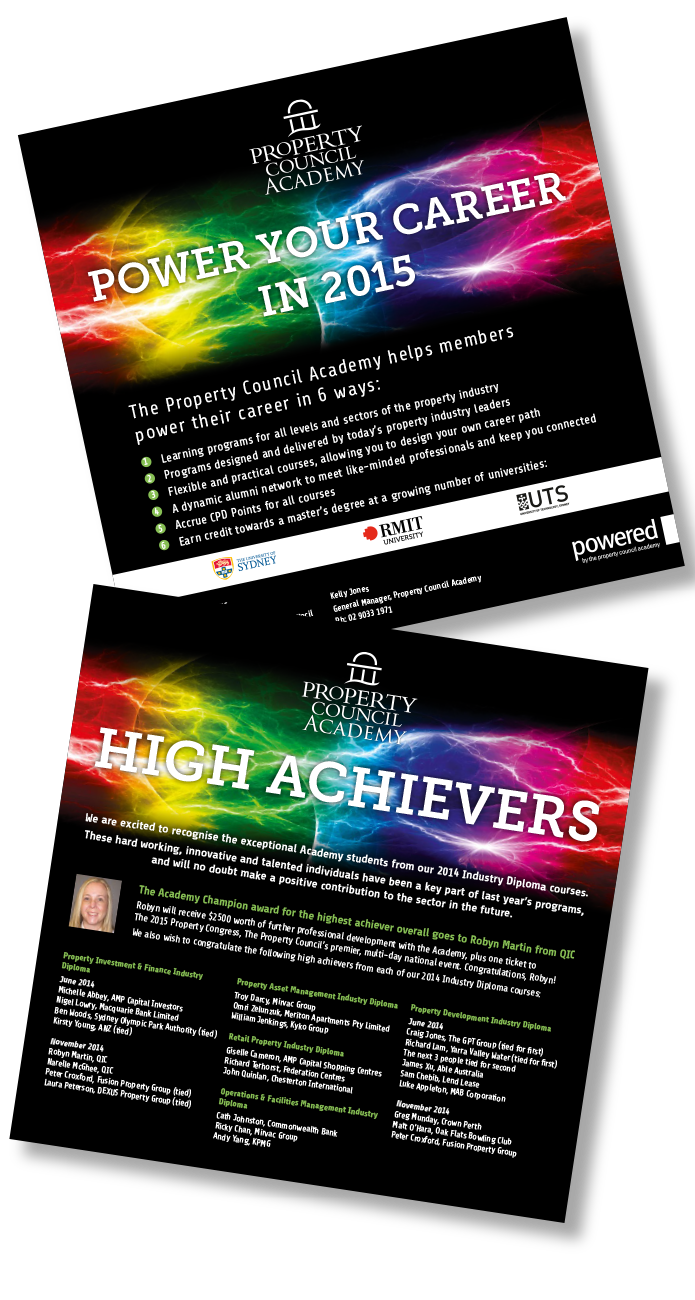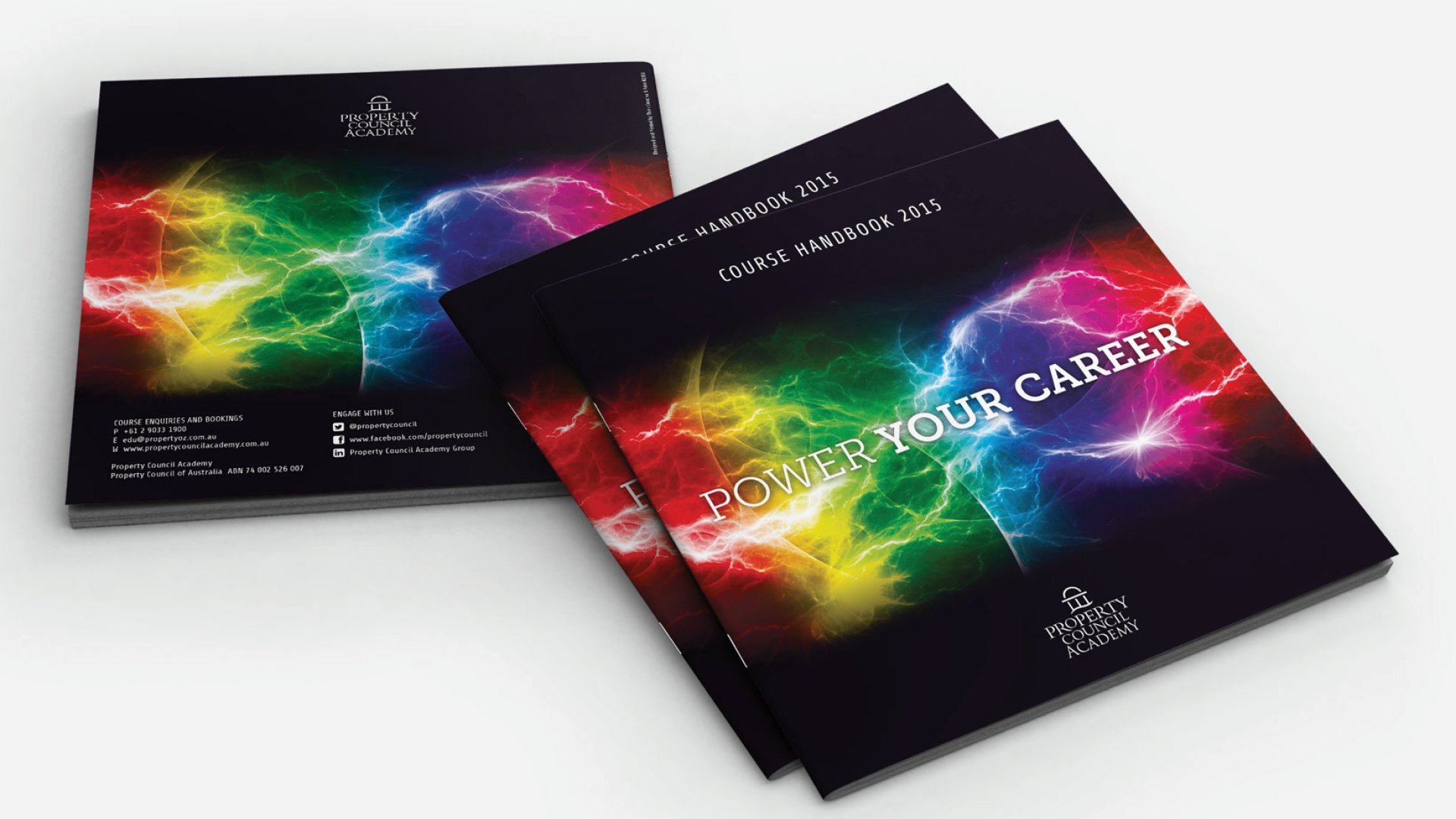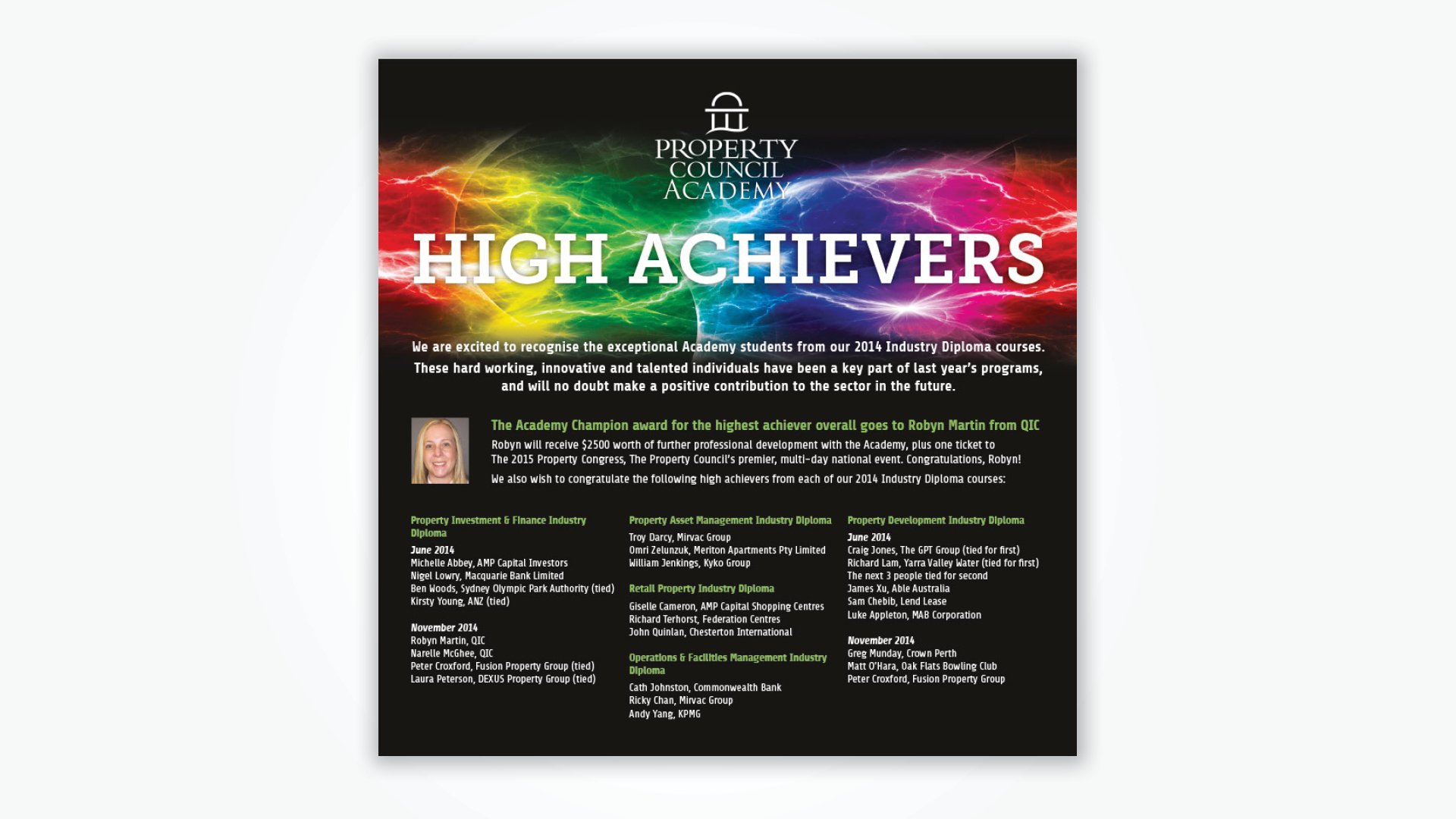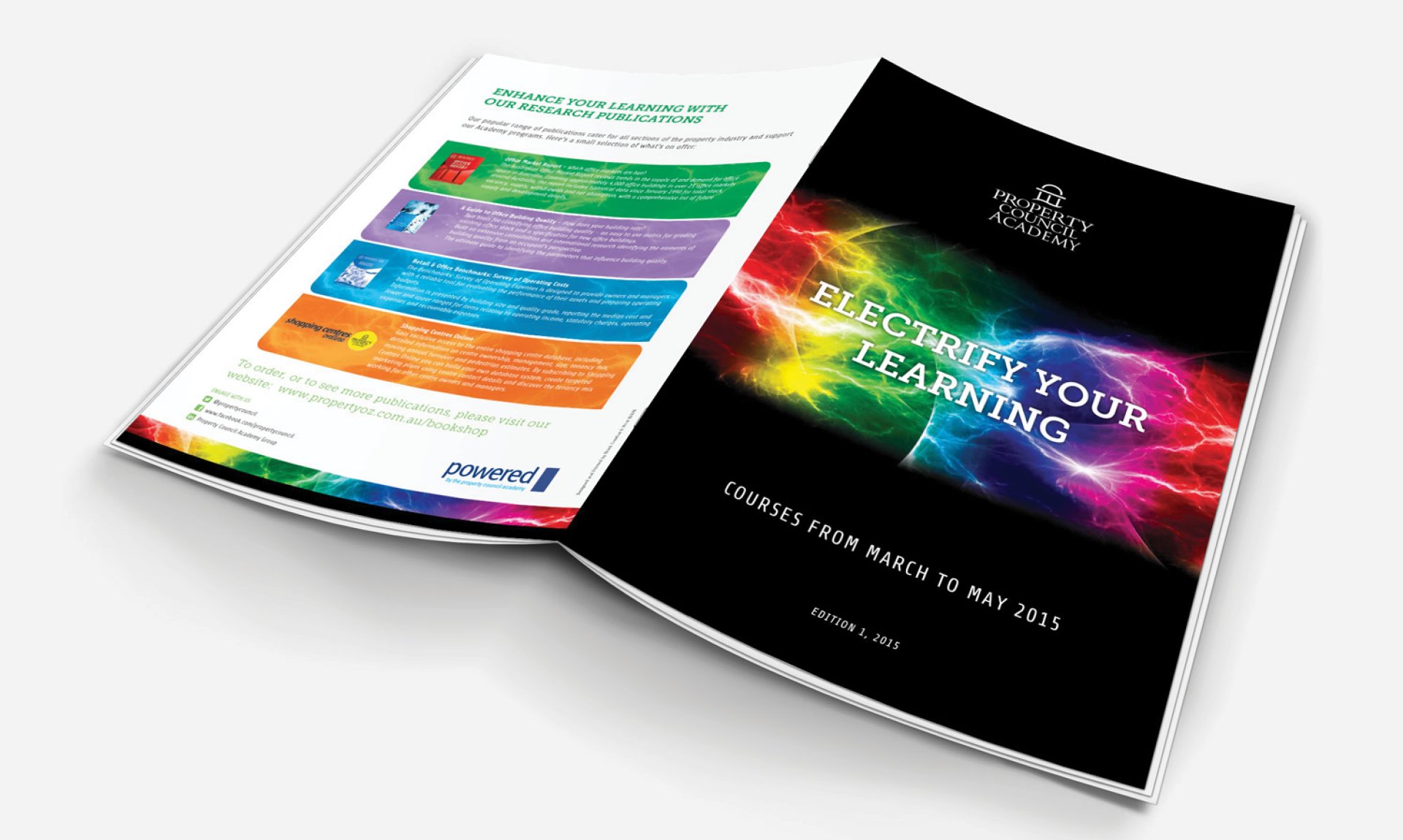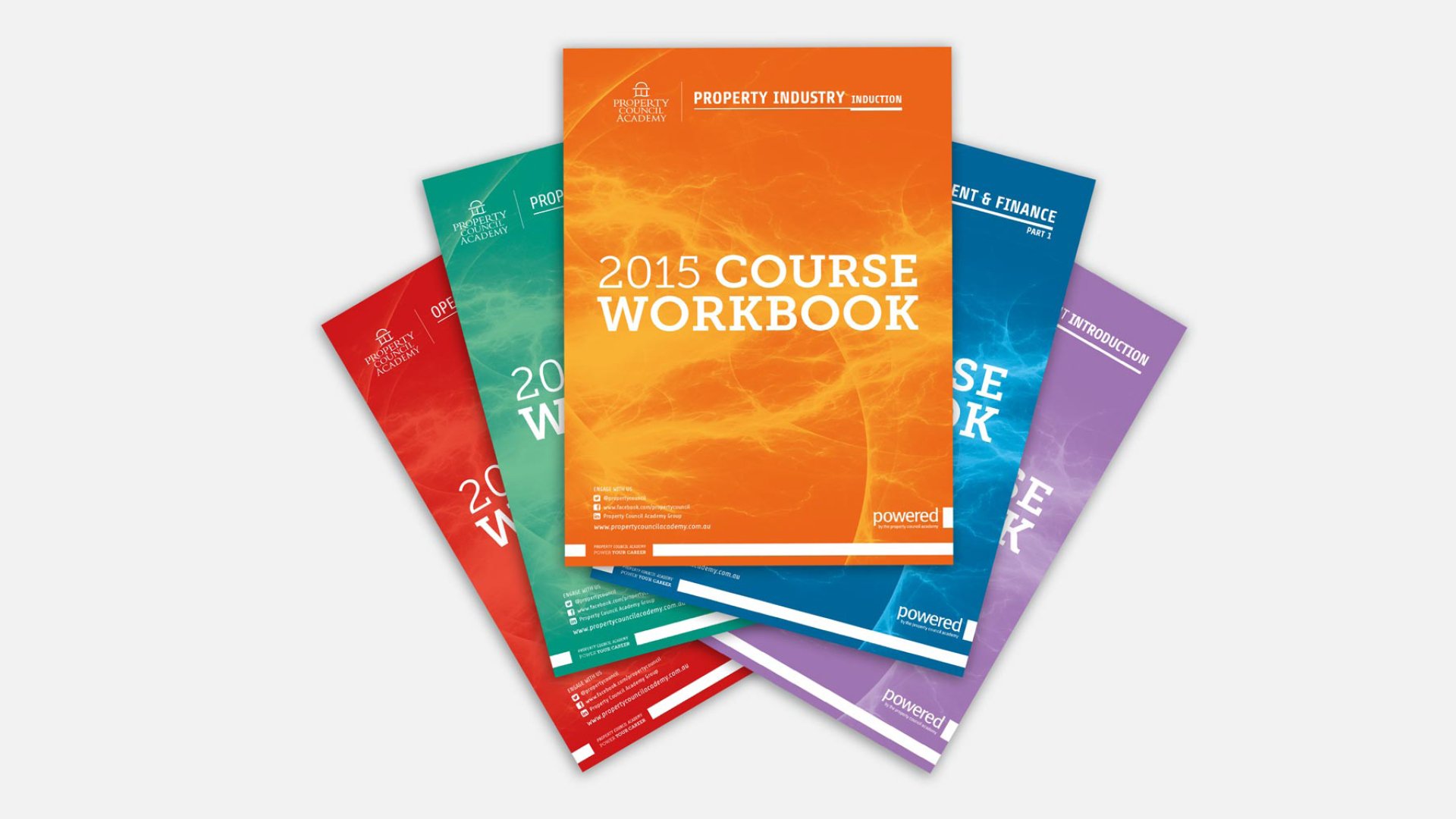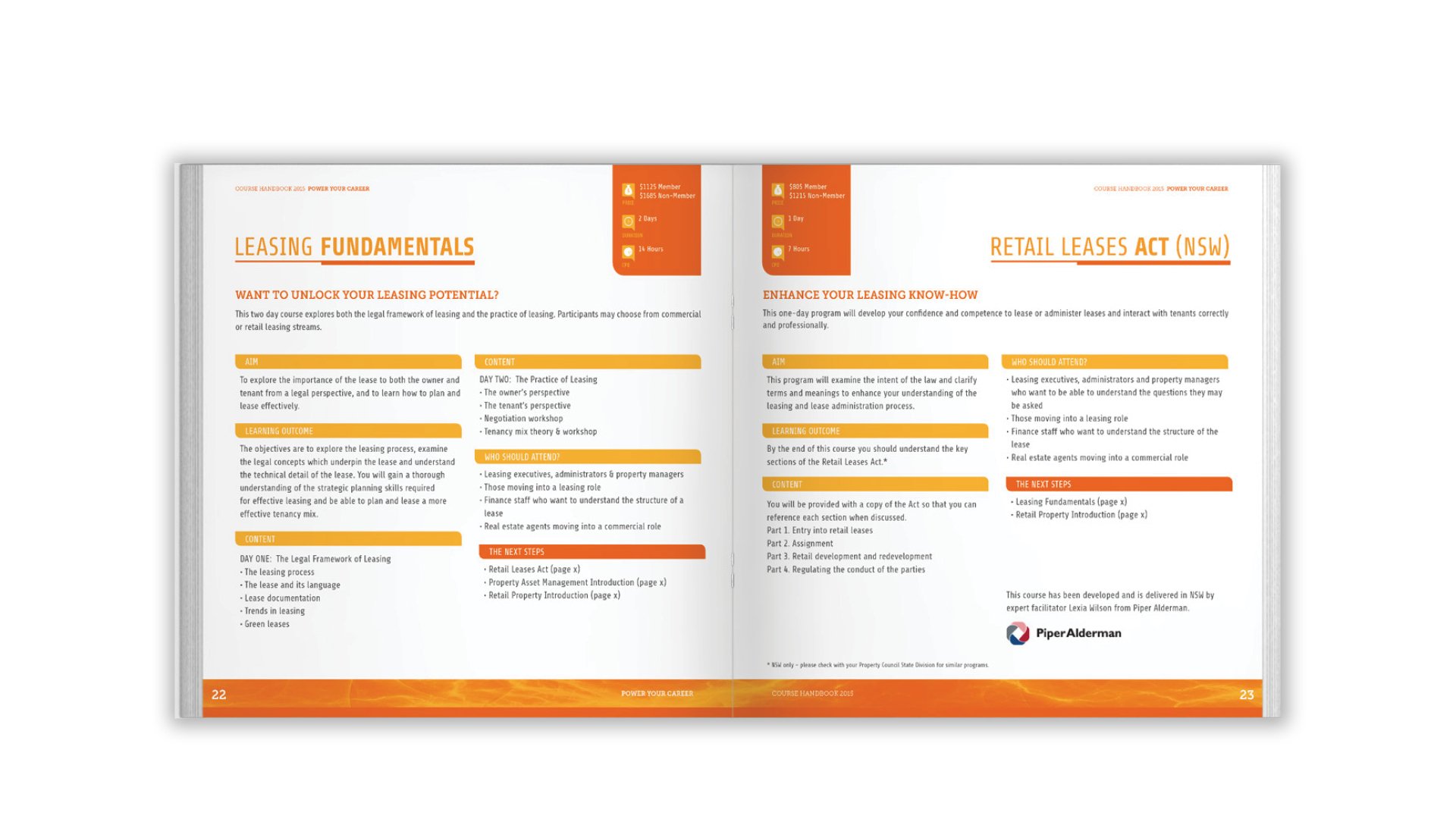 Like what you see? Let us know about your project and we will be in touch.