Strategically driven creative
is the key to integrated
communications.
Strategically driven creative is the key to integrated communications.
We are a graphic design agency in Sydney.  We fuse intelligent strategy with creative excellence to develop innovative campaigns that just can't be ignored.
Client - focused graphic design agency
Graphic Design Agency Sydney
Think Creative is a top-tier graphic design agency in Sydney. Our team of talented graphic designers understand that strategically driven creative design is the key to integrated communications. From logos, graphic and web design to content and video production, we combine relevant ideas with focused copy to create powerful designs that inspire a response.
Creativity solves business problems and delivering strategic messages in a way that captures the imagination is the essence of good creative. Our talented, creative team thrive on creating campaigns that speak to the hearts and minds of their intended audience, motivating them into action.
Our experienced team of graphic designers are skilled across a wide range of industries. Our team understands designing for accessibility and WCAG 2.0 compliant designs. Check out our portfolio of WCAG 2.0 accessible designs here 
Whatever the medium, we fuse intelligent strategy with creative excellence to develop innovative campaigns that just can't be ignored.
Art Direction and Strategy
At Think Creative Agency we understand the importance of clever and creative graphic design. The ability to draw the eye, convey a message and express a clear personality are the vital components of great design. And it's these core elements that our brilliant team bring to life in stand-out designs that create a lasting connection.
Sometimes simple, sometimes complex, the best logos all share the same essential characteristics – they're clever, relevant, engaging and memorable. And perhaps most importantly, they reflect the essence of your brands' personality and character. With vast experience in creatively designing logos that successfully blend these core elements, you can be confident that our team will deliver a logo that ticks every box.
Marketing Collateral Design
When you step out of the room, your marketing collateral must step up. As the only reminder of your business and your message, it plays a crucial role. From corporate brochures, presentation folders, flyers, annual reports, posters, catalogues and stationery through to PowerPoint presentations and interactive flip books, everything we produce will leave a powerful and distinctive impression.
Think Creative are experts in designing beautiful and effective brochures and catalogues. With a wide range of styles, we develop beautiful brochure designs that are custom made for each client's unique business needs.
Brands achieve maximum impact when all channels are highly integrated. Think Creative Agency will help you launch your brand across all channels – graphic design, print, digital and promotional and will manage the project from concept to completion.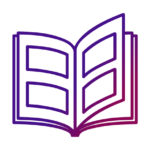 Catalogues are still an important part of the marketing mix and exists alongside your digital campaigns whether they are in print or as an interactive flipbooks. Think Creative are specialists in creating beautiful and appealing catalogue designs and we can supply them as PDFs or digital versions.
Sometimes an image just doesn't do an idea justice and the best way to tell a story is through clever, creative design. Our expert illustrators have the imagination and skill to make any idea a reality. So, whether you need a character, a theme, a complex info-graphic or something really creative and out of the ordinary, our illustrators are poised with a brilliant idea at the tip of their pen.
Infographic designs are the most effective way to deliver complex information in an easy-to-digest and engaging format that is accessible for everyone.  Check out the Annual Report we created for our client using clever infographics instead of complex tables.
We craft exceptional designs,
all meticulously curated to solve each
clients' unique business challenges
Our Graphic Design Projects
These are a few of the creative graphic design projects we are proud of. 
Reed Gift Fairs Brand Identity Development
Property Council Academy 2016 Courses Collateral
Aspen Medical Social Media Recruitment Drive
Lawcover Brand Identity Development
Collaborate Corp Brand Identity Refresh
The Prince Akatoki Hotel Group Brand Rollout
Want to learn more About Graphic Design?
Let's Design Your Next Project
Have a creative campaign you would like to launch? Give us a call, our experienced graphic design team is here to guide you through the process.