We are a full service branding
agency in Sydney.

We are a full service branding agency in Sydney.
We offer a full suite of branding services, covering every touch point.  From concept to completion, we have you covered.
Think Creative Agency is a full service branding agency in Sydney with specialists in all areas of brand design and communications. Our experience in creating and refreshing brands enables us to capture the essence of your business and the imagination of your customers in a brand tailored to your specific needs.
If you are launching a new brand, we can develop a unique position and identify a branding strategy that defines the individuality of your business. If you need to retain consumer connection and awareness, we can modernise and revitalise your existing brand and creative so that it evolves while retaining its core strengths.
From strategy to implementation, we're a branding agency offering a full branding service that covers every touch point. 
We undertake customer research, audience segmentation, competitor analysis, and prospective target markets to arrive at a brand's positioning framework. This work is then translated into actionable marketing and communication strategies, clearly articulating how the overall brand strategy maps to integrated marketing campaigns and initiatives.
A brand audit will allow you to clearly see how your business is performing and how your target audience is responding. Once you have clarification of the strength and weaknesses of your brand we can align your strategies to your consumers' preferences as well as plan and develop appropriate communications.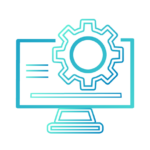 Brand Identity Development
Developing or refreshing your brand is just the first step. To realise its potential, your new brand must be integrated into all of your marketing activities. From a new logo and fresh look and feel, we can help develop you a powerful brand to stand out from the crowd.
The development of a complete brand architecture lays the foundation for brand growth and evolution. To provide a reliable strategic platform, the brand architecture must be built around an informed perspective of the market, key competitors, future product launches, key stakeholders and prospective target markets.
Our broad experience in rolling out brands means that your new brand will be seamlessly integrated across all of your touchpoints, from stationery, signage and brochures through to all digital environments and every communication channel.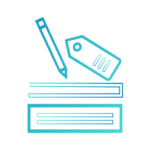 Brand Naming and Tagline Development
Deciding on a name is a difficult decision. It's often the first thing to come into contact with, therefore giving the first impression. An ideal name will distinguish your business from others and communicate what you do. A crucial step in the branding process is developing your tagline which should deliver a clear understanding of the business whilst communicating your unique selling proposition.
Your brand positioning statement will detail what your brand does, who you are targeting, and the key features of your brand in one or two sentences. It will serve as a guide that every creative asset will be measured against; your product, visual identity, graphic design, communications, packaging and brand personality. Talk to us today to help you develop your brand positioning statement.
A brand refresh can revitalise your brand whilst retaining the most recognised elements. It can keep or update visual elements. It can create a new modern, vibrant look and feel whilst still having a visual connection to how it looked before. Many clients have engaged Think to work with them on their brand refresh and we are eager to help you refresh your brand.
We are dedicated to creating unique, 
relevant and engaging brand
architectures that shine a clear light
on corporate vision and capability
Reed Gift Fair Brand Identity Refresh
Lawcover Brand Identity Refresh
Tuffa Products Brand Refresh
Park Regis Hotels Rebrand Campaign
RACGP Users and Addicts Campaign Development
The Prince Akatoki Hotel Group Brand Rollout
Want to learn More About Branding?
Looking to rebrand or starting from scratch? Give us a call, our experienced branding team is here to guide you through the process.