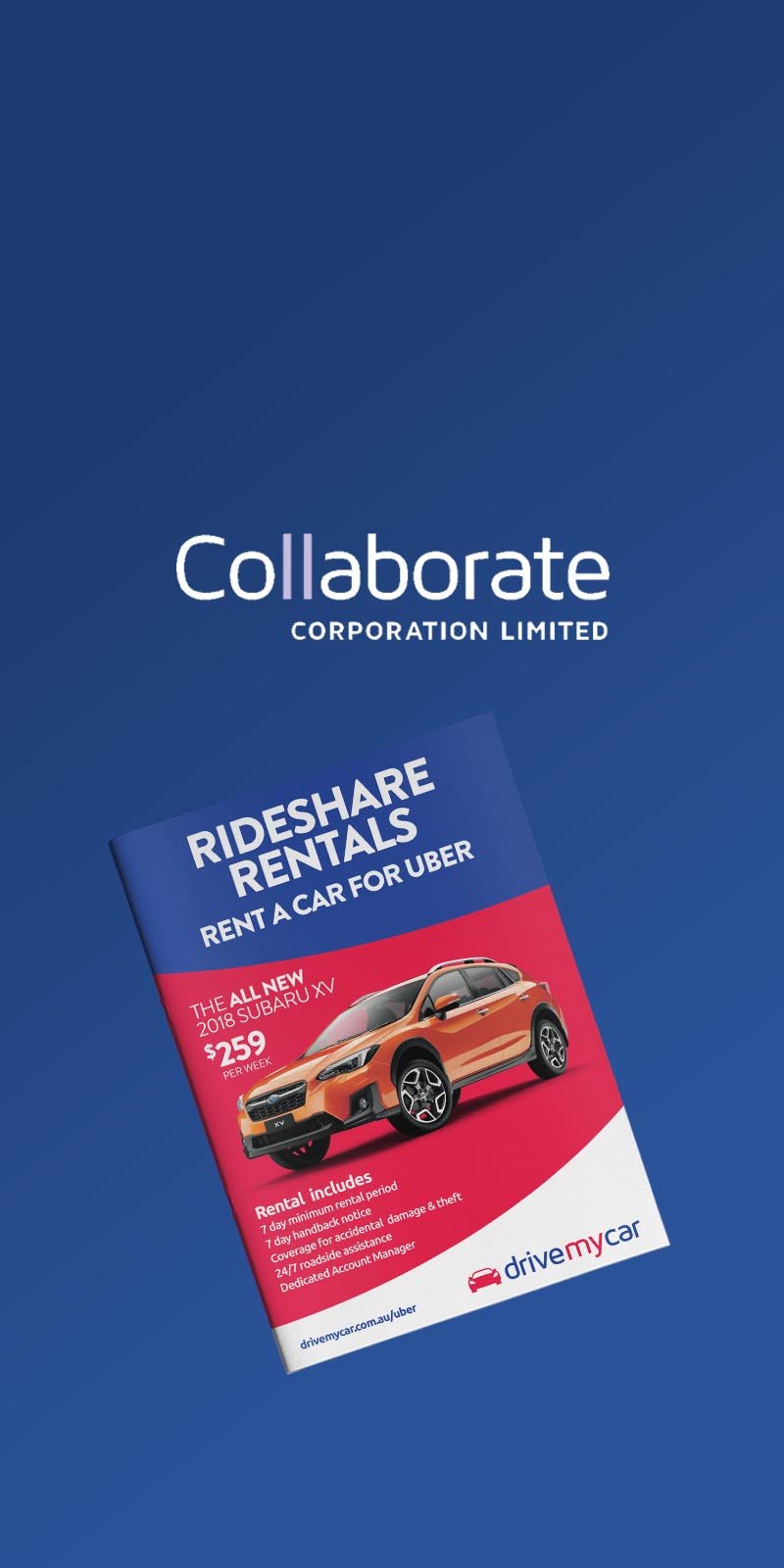 Collaborate Corp Brand Identity Refresh x 4 brands
---
The sharing concept has grown from a novel idea to a significant business within a very short time. Collaborate Corporation has become a major player in the sharing economy with three, separate business streams.
Needing to create synergy among their business identities, they approached Think Creative Agency for a branding solution.With three brands, DriveMyCar, MyCaravan and Mobilise, under one parent brand, our task was to create a memorable, stand-alone identity for each that shared a clear link.
We developed a design strategy that utilised a common family font but leveraged different treatments, including specific colour schemes and unique icons, to connect the brand logos while creating an individual presence.
To ensure correct usage of the logos across the separate business units, we also developed a complete set of brand guidelines.Once the brand development was completed, we then rolled out the new identities across each business stream including brochures, eDMs, digital formats, flyers, posters, PowerPoint presentation templates, pull-up banners and a full stationery suite.
Services
Brand Identity Development
Logo development x 4
Icon development
Art Direction and Strategy
Concept and Development
4 Logos, 4 brands developed
Think Creative Agency successfully created four distinctive and unique brands whilst all complementing each other to allow the audience to connect the brands together
Graphic Design
Print Management
Pull up Banners
Powerpoint Presentations
Brand Guidelines
Successful Launch
Our brand refreshes allowed the entities to have successful launches with DriveMyCar now reaching over 49,000 registered users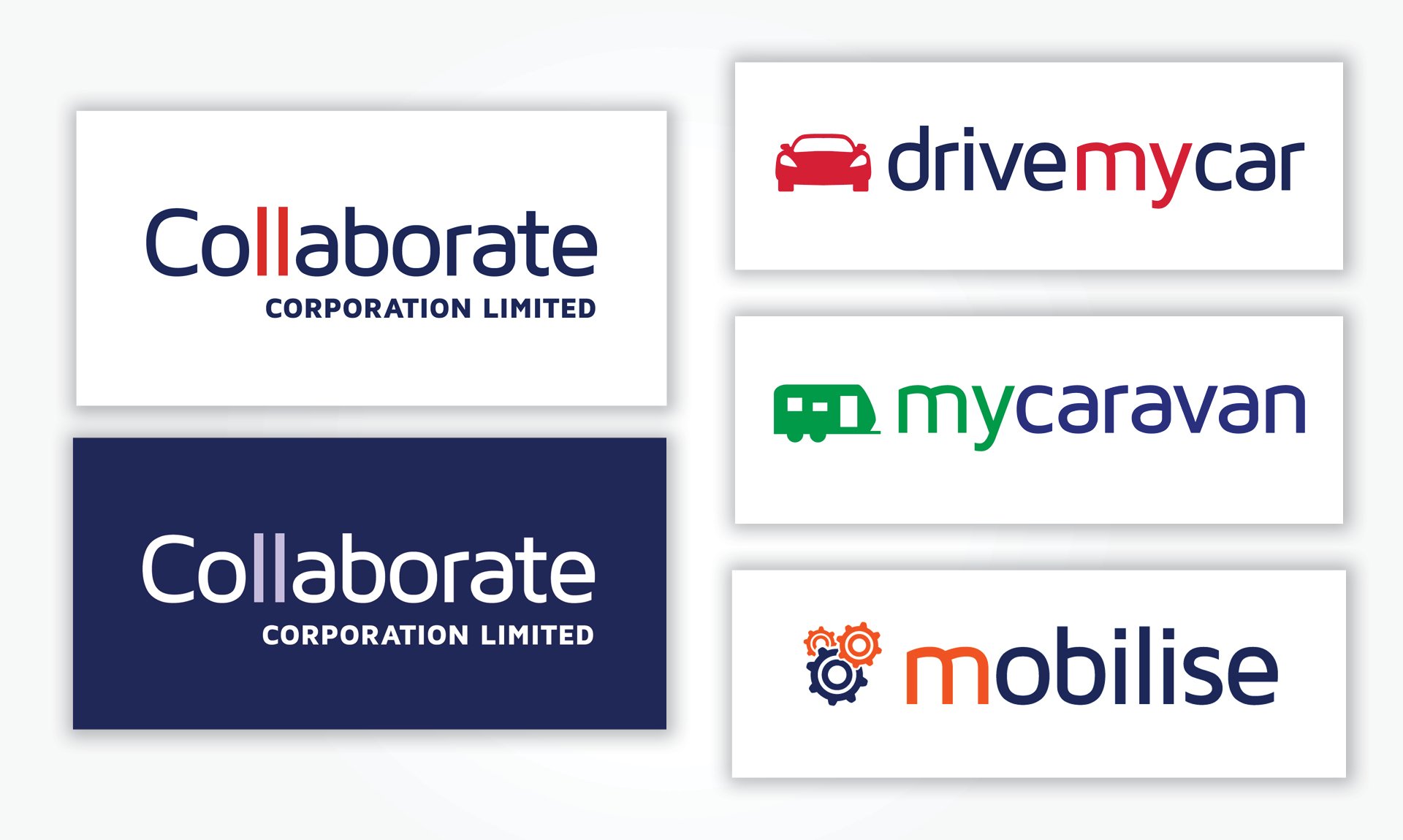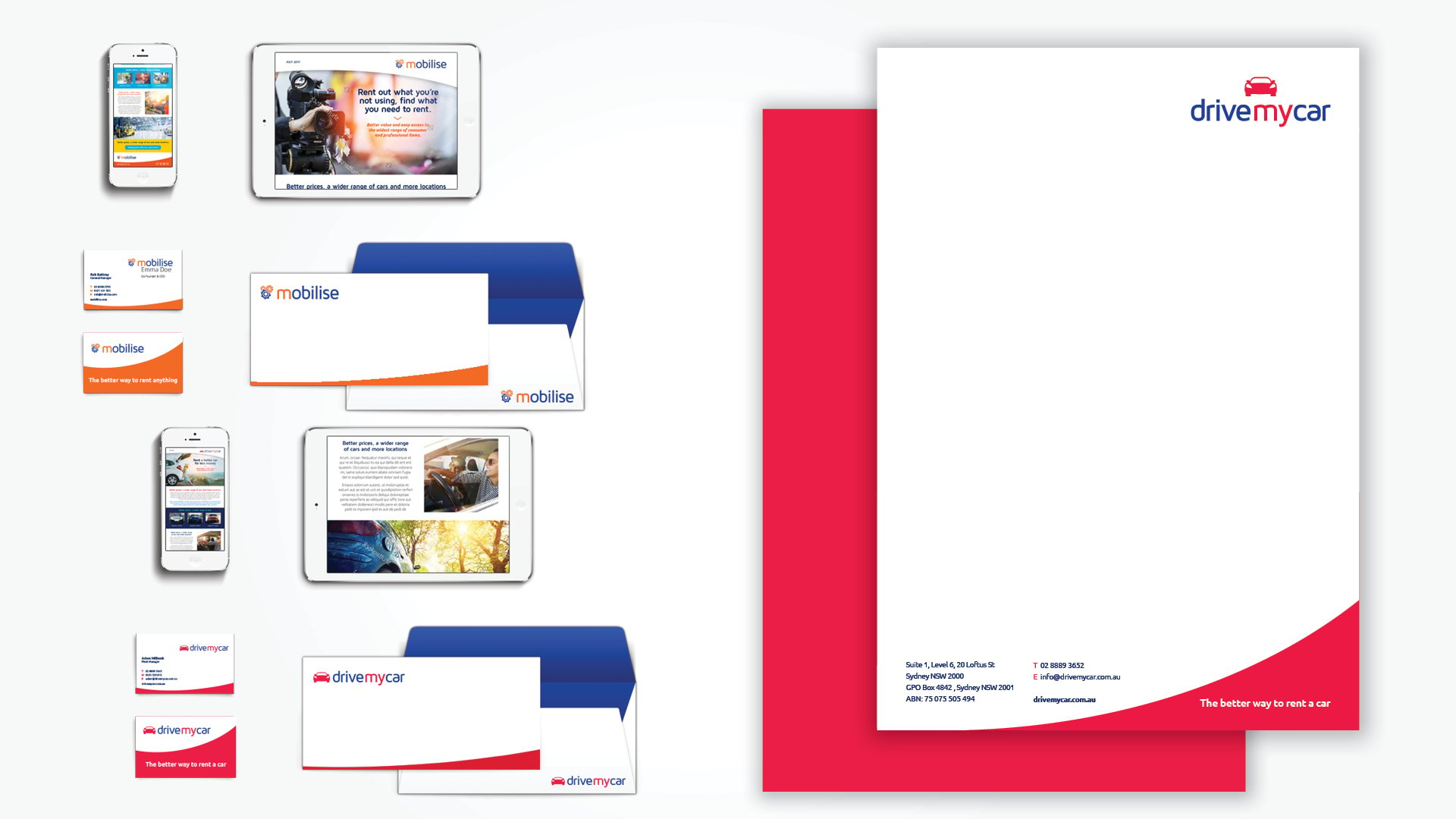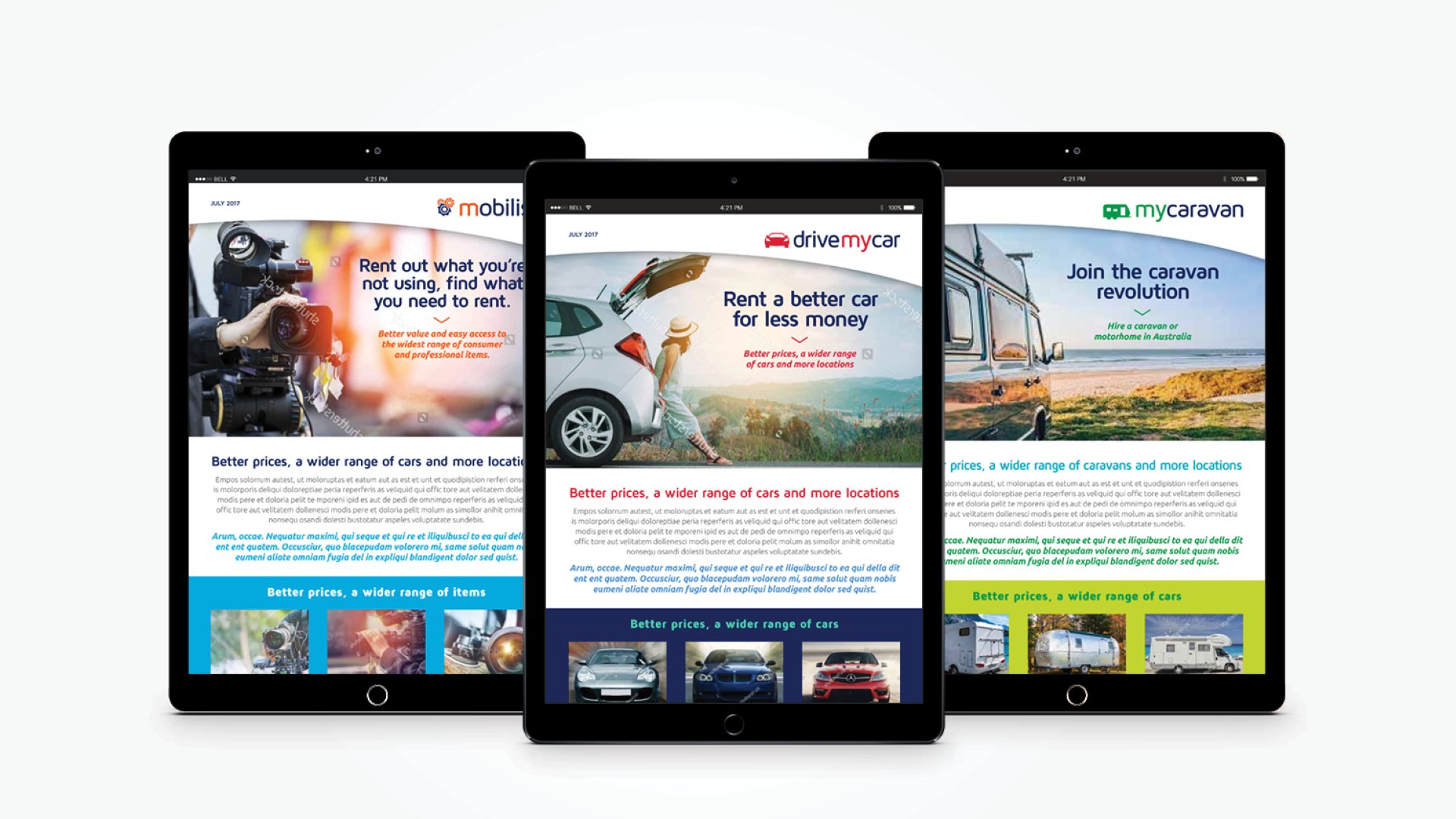 Like what you see? Let us know about your project and we will be in touch.