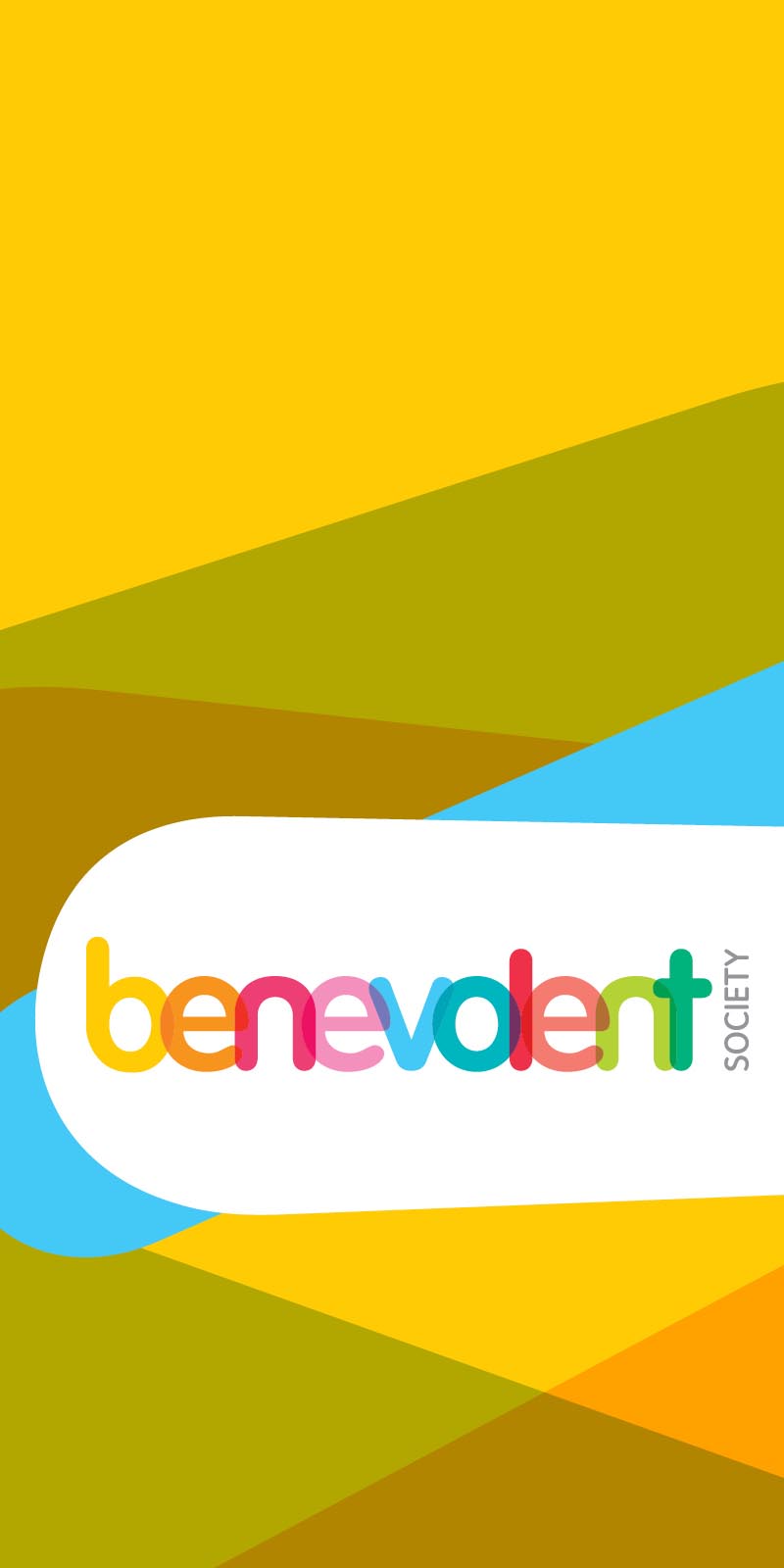 Benevolent Society Brand Refresh
The Benevolent Society's name and brand recognition is long-established and of vital importance to its work. Founded to provide assistance to the disabled and disadvantaged, The Benevolent Society has grown to become the largest service provider for the National Disability Insurance Scheme (NDIS) in NSW. To reflect the important leadership role being played by The Benevolent Society, a new accessible brand was needed that was WCG 2.0 compliant.
A key priority of the brand refresh was to incorporate the colour palette of the existing brand into a vibrant new brand identity that reflected The Benevolent Society's personality while showcasing compliance with the accessibility rules that underpin the NDIS scheme. In addition to the updated brand identity, a full suite of collateral including brochures, handbooks, flyers, posters, tent cards, and welcome packs were needed along with PowerPoint presentation templates, newsletters and a variety of internal communications to staff.
We developed an exciting, new brand design that incorporated the vivid colours at the heart of The Benevolent Society's brand identity and captured the warmth and optimism that characterise their work. This theme was then utilised throughout the supporting collateral to create bright, upbeat and appealing designs that fully complied with NDIS accessibility requirements. Think Creative Agency also managed the printing and distribution of all campaign materials.
We're proud to continue working closely with The Benevolent Society as they continue with the business of changing lives.
Services
Art Direction and Strategy
Complete Brand Refresh
Concept and Development
Graphic Design
Print and Distribution
WCAG 2.0 Compliant Designs
Brand Rollout and Management
Accessible Designs
Logos and Icon Development
Infographic Development and Illustration
Interactive PDFs
Email marketing templates
---
"Their ability to grasp the essence of every brief and translate it into the kind of work that satisfies our many stakeholders is truly impressive"



Josephine Kneipp - Change & Internal Communications Manager – Benevolent Society 
Like what you see? Let us know about your project and we will be in touch.