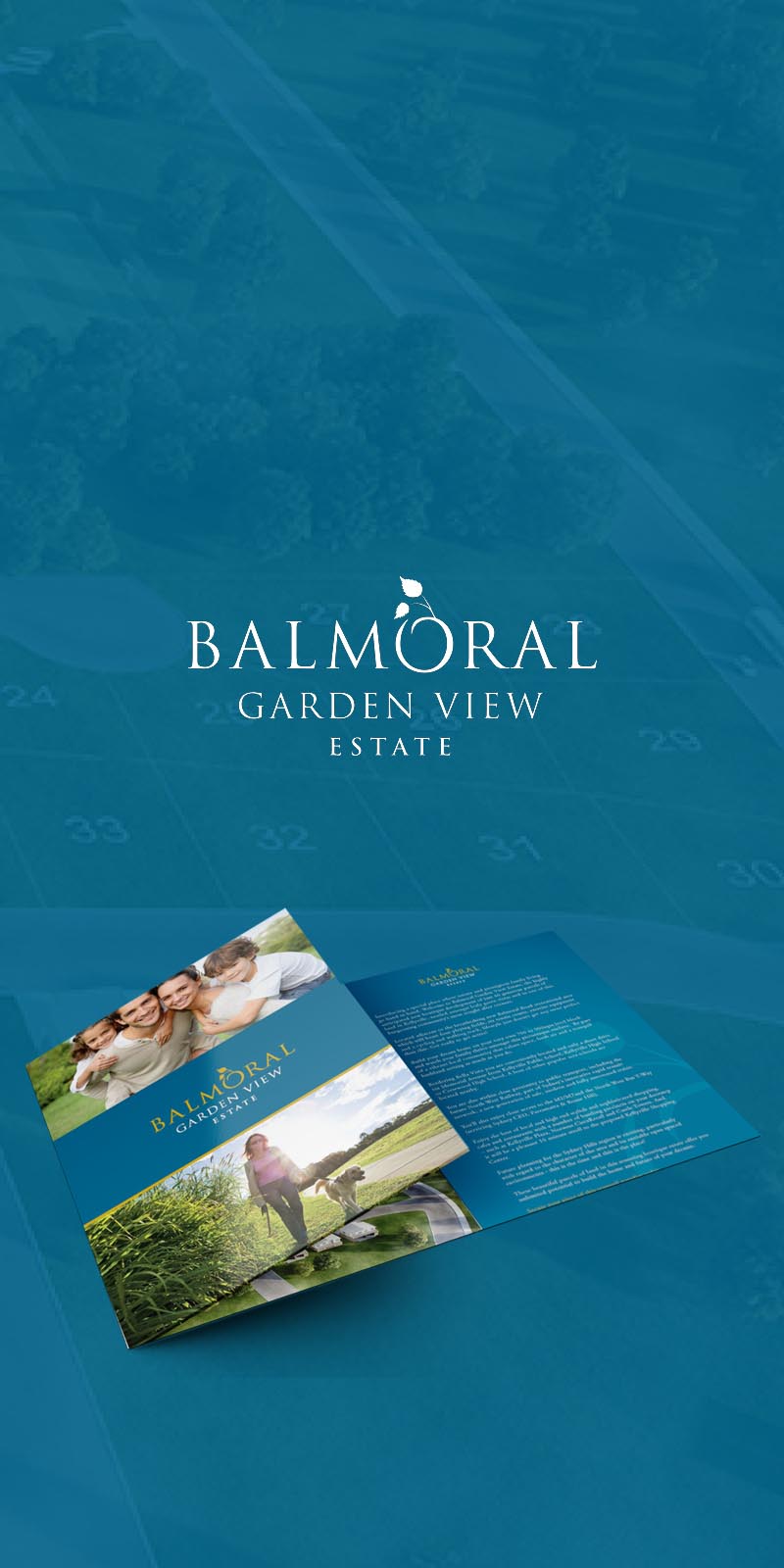 Balmoral Garden View Estate
Balmoral Garden View Estate is a prestigious new development in Kellyville consisting of 40 generous parcels of land nestled among leafy green vistas. We were commissioned by the developer to develop and market the project.
The project required the logo development and brand development, CGI rendering, site map, sales office fit-out, signage, brochures, banners, website development, video production, copywriting, media buying and managing the advertising campaign. The selling point for the development was the proximity to the brand new Balmoral Road Recreational Centre so this was the focus when writing the copy for the brochure and the video. When creating the CGI render we also wanted to showcase this new centre and show really how close it will be.
We created a beautiful video showing off all the area and the development would offer to help push the project ahead of competing developments.
The client partnered with us as they knew we could manage the project from concept to completion so they could focus on selling.
Services
Brand Development
Art Direction and Strategy
Logo Development
Website Development
Sales Office Fitout
CGI Render Design
Media Buying and Advertising
Video Production
Copywriting and Messaging
Image Sourcing
Print Management
Signage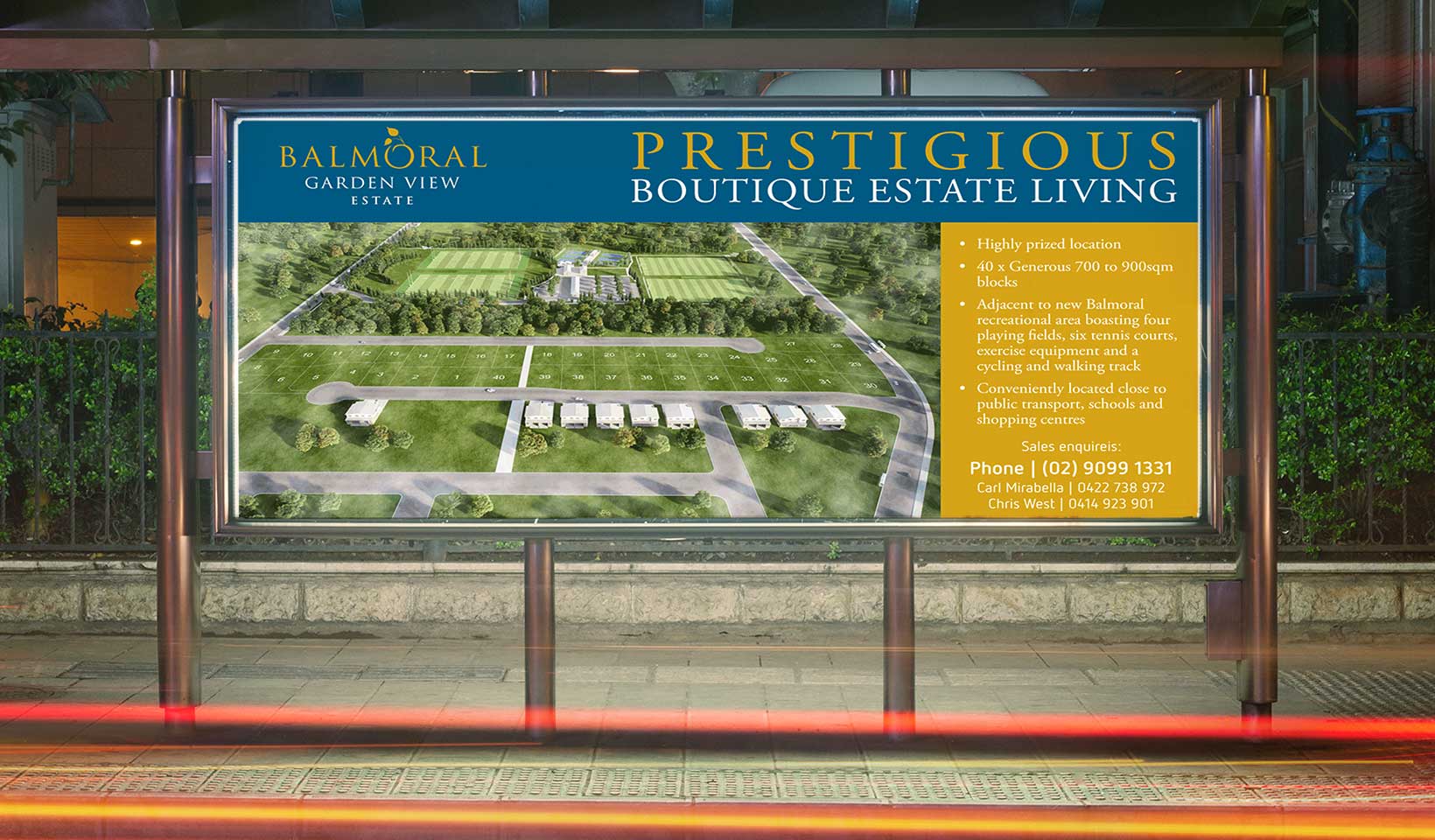 Like what you see? Let us know about your project and we will be in touch.