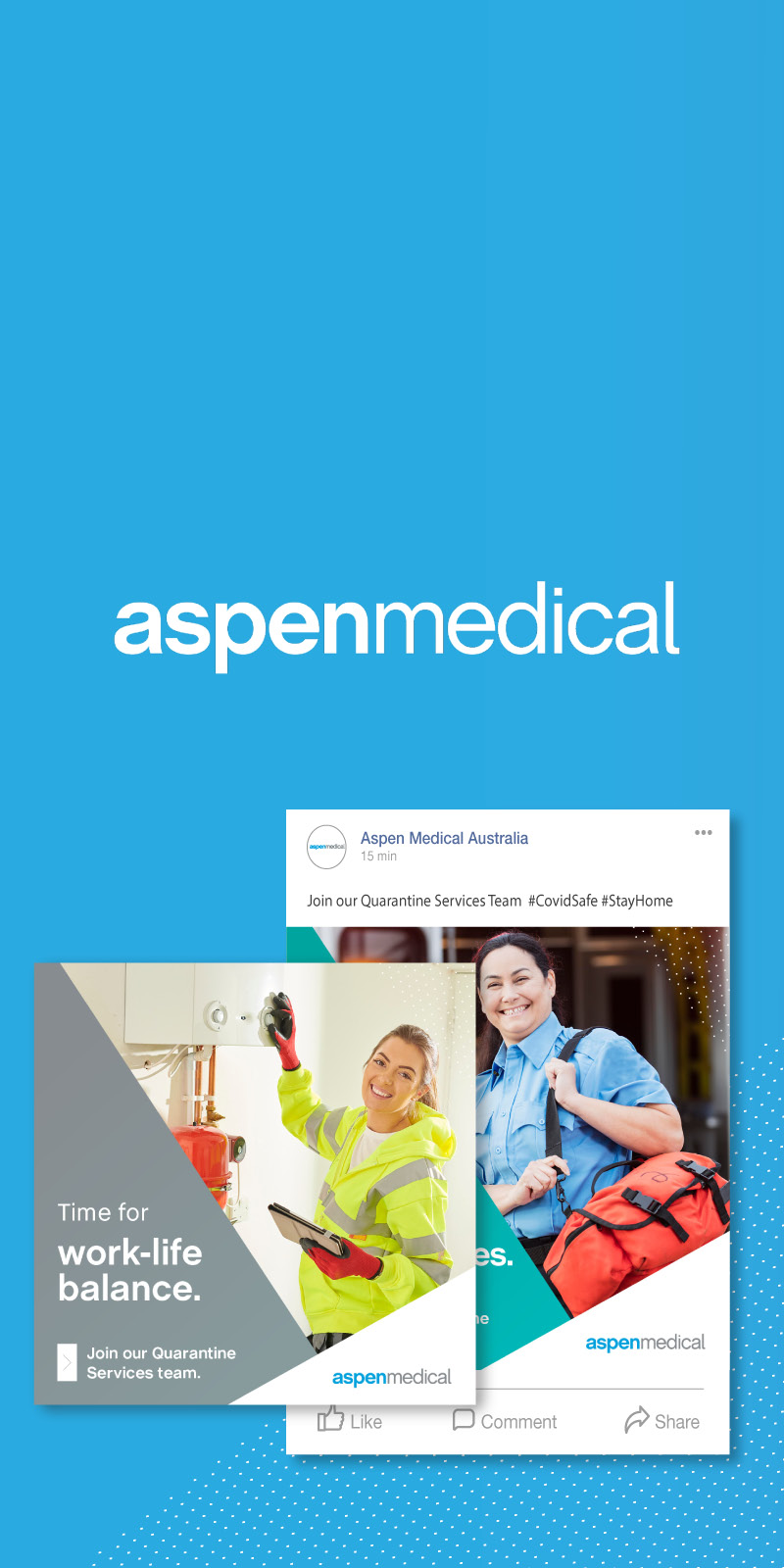 Aspen Medical Social Media Recruitment Campaign
Valuing our expertise in digital marketing design and strategy, Aspen Medical approached Think Creative in mid 2021 to develop a new and urgent recruitment campaign.
With newly built business-based quarantine services, Aspen Medical required a new digital campaign to recruit medical staff from the already exhausted sector. With only one month until the facilities and services were to open, Think Creative quickly developed the campaign messaging and a fresh new look and feel for the campaign reflective of the Aspen Medical branding on digital channels including website advertising and social media.
Utilising bold shapes and colours, the Think Creative team developed a series of banner advertisements and social tiles for LinkedIn, Instagram, and Facebook. Each sector and audience group had its own reflective colour including Project Managers, Paramedics, Nursing staff and Environmental Health Officers.
With engaging messaging, the benefits of working for Aspen Medical were emphasised throughout the series of campaign elements to reinforce and highlight good reasons to make the change.
This dynamic and robust recruitment campaign was highly successful with every vacant position filled (in each category) in a single month. Later in 2021, Aspen Medial worked with Think Creative again for an urgent refresh and continuation of the recruitment campaign, using similar creative and branding.
Services
Art Direction
Graphic Design
Infographic Design
Campaign Key Messaging
All messaging and CTAs
Social Media Templates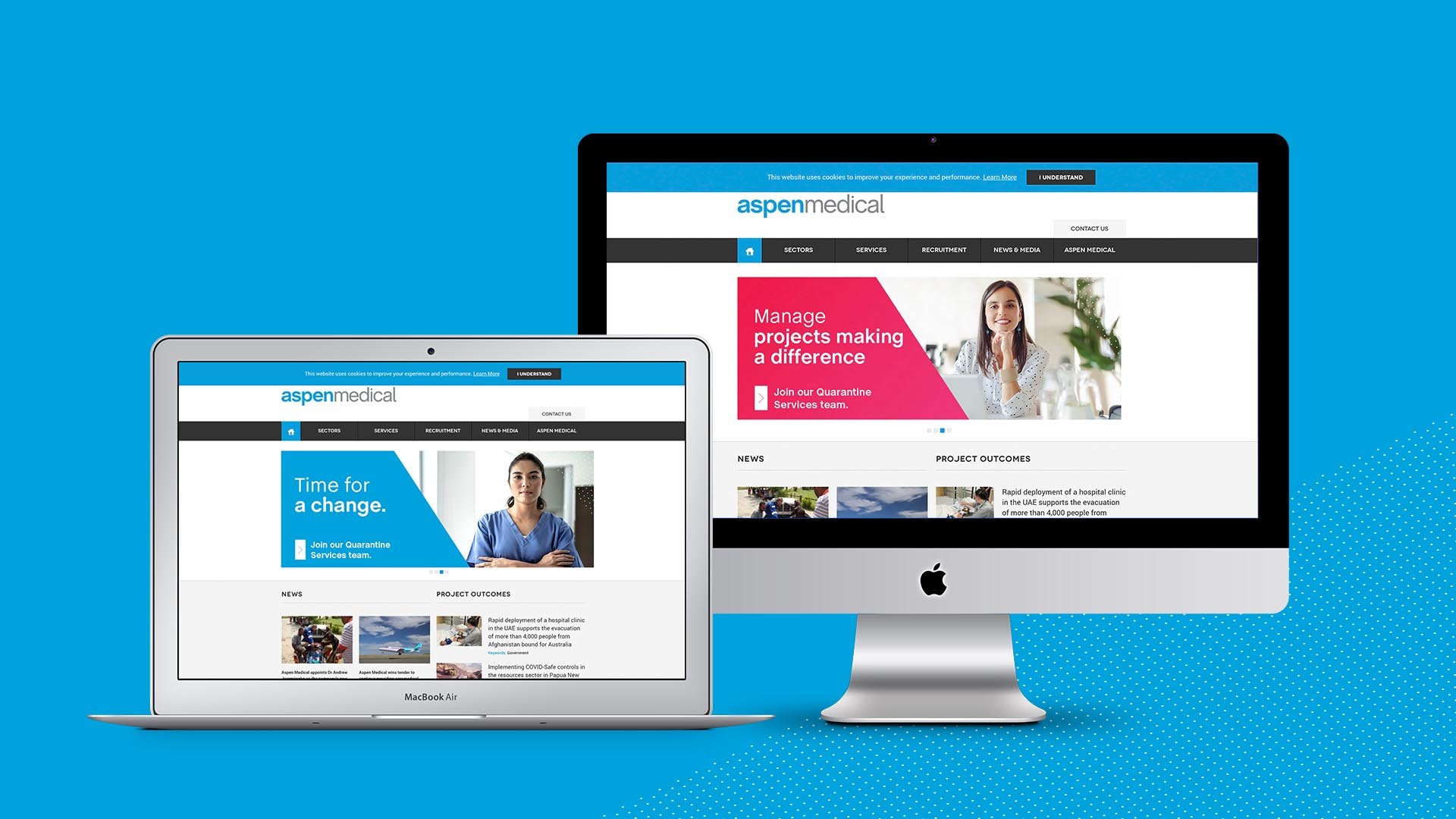 Let's Create Your Next Project