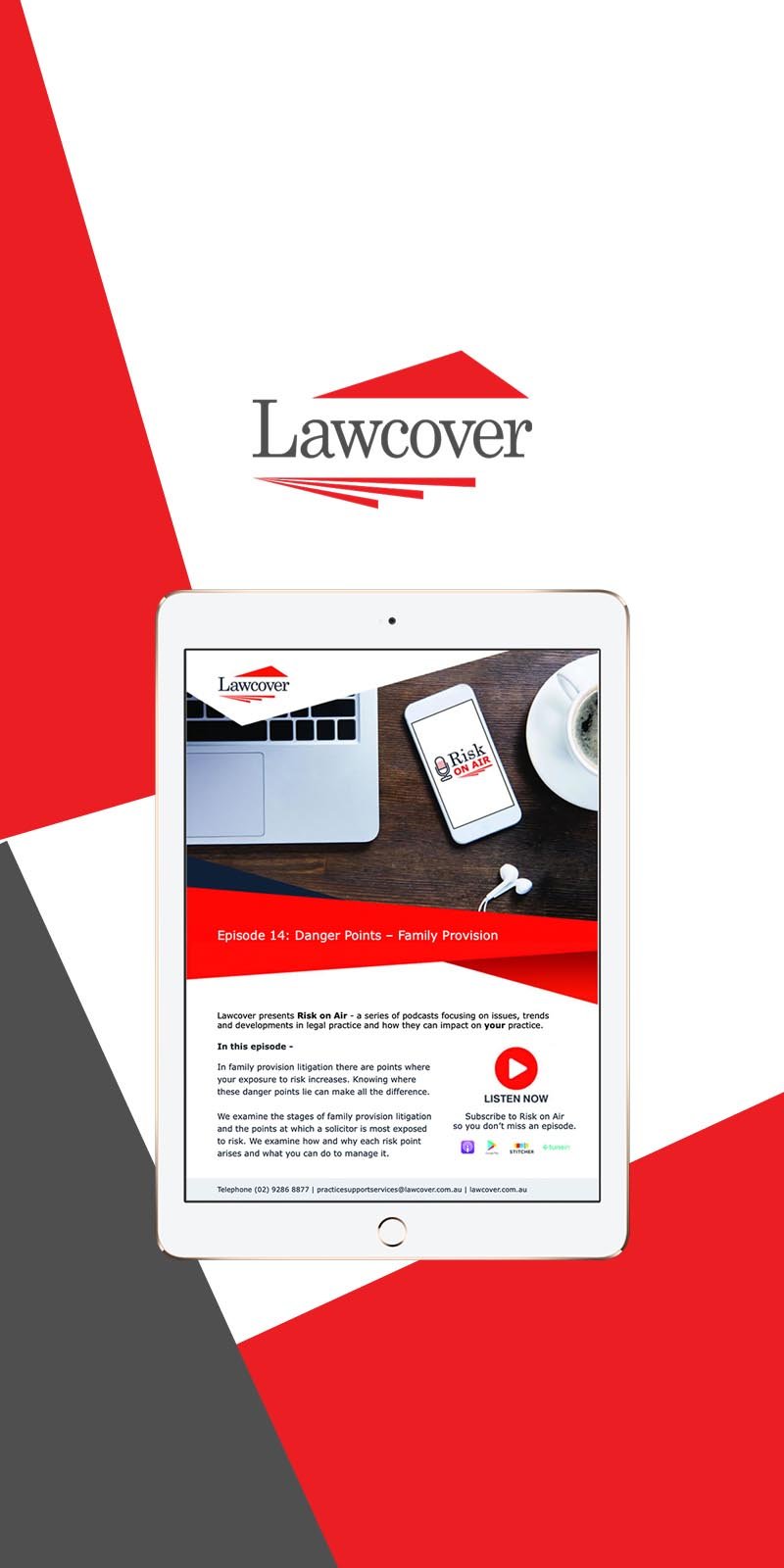 Lawcover Brand Identity Refresh and On-Going Management
---
The Lawcover group of companies are wholly owned subsidiaries of the Law Society of NSW. Lawcover is the only legal profession-owned, licenced and APRA regulated insurer in Australia. Lawcover insurance provides professional indemnity insurance to the legal profession.
Think Creative Agency is Lawcover's long-standing, full service advertising partner. Beginning with a brand refresh back in 2013 which included a new logo, colour scheme, typography and a complete look and feel, we have been continuously working with our client implementing new designs and communication strategies across all marketing collateral, electronic marketing campaigns, course material, brochures, direct mail campaigns, podcasts, videos, photography, banners, office signage and complete print management.
We are Lawcover's brand guardian and ensure everything we produce is consistent and on brand, across all communication channels.
Services
Brand Strategy
Logo Development 
Brand Identity Development
Corporate Collateral Design
Art Direction and Strategy
Infographic Design
Email Marketing
Print Management
Video, Podcasts and Photography
---
"The ongoing design, communications and production services Think Creative provide to the Lawcover team have seen a strengthening and refinement of the overall Brand and Communications strategy. "
Michael Halliday - CEO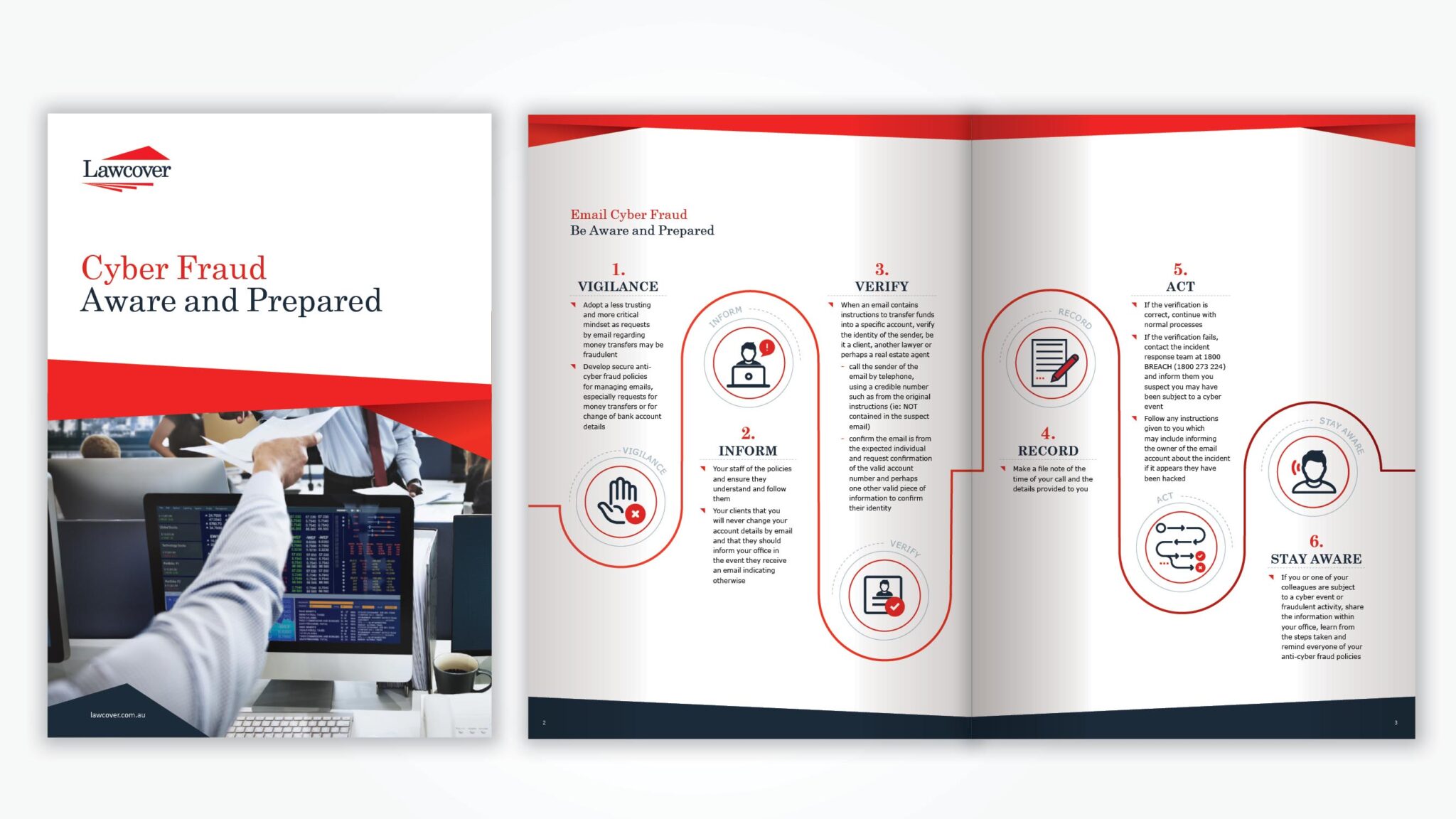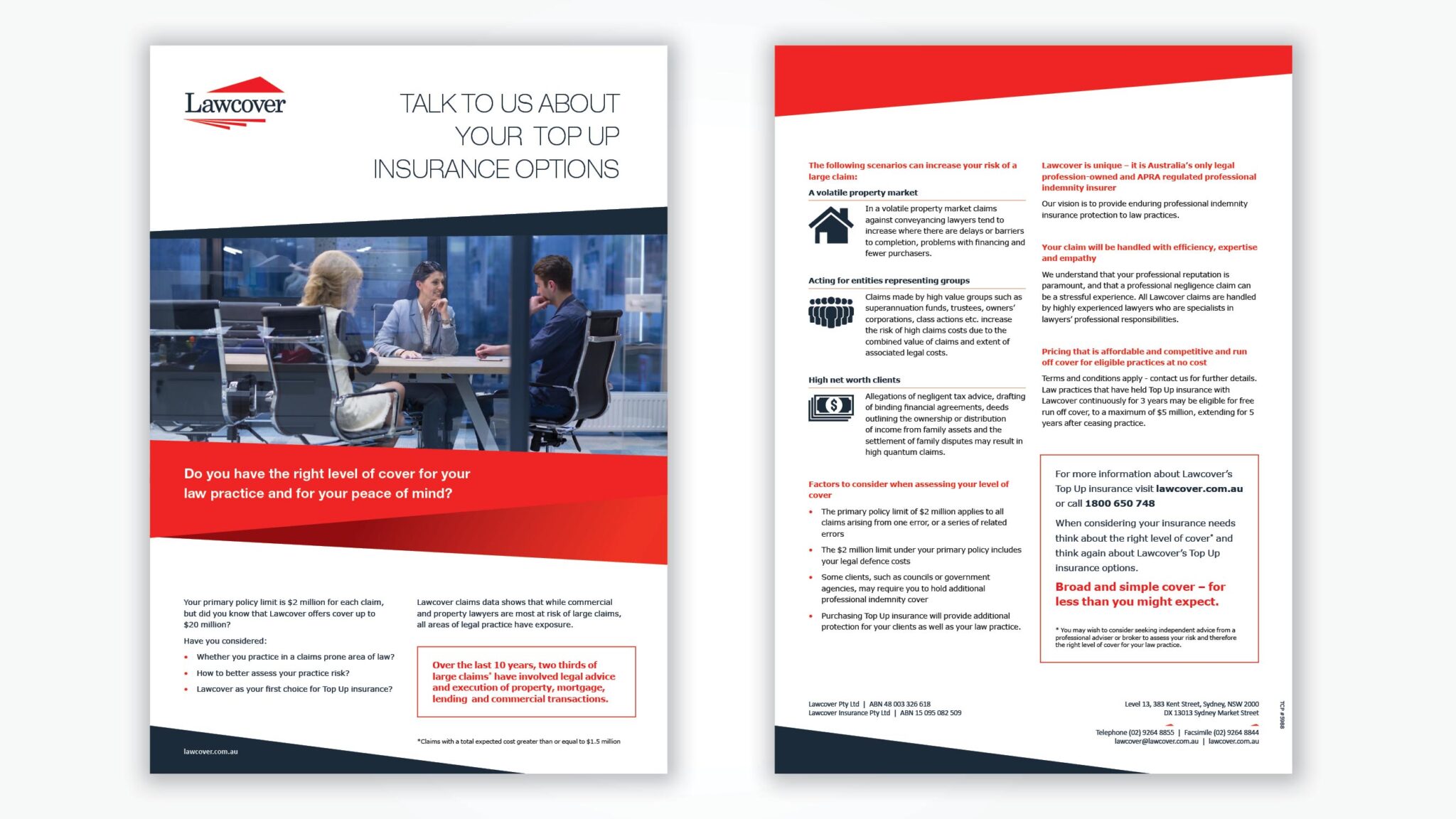 Lawcover Annual Review 
A key project each year is Lawcover's Annual Report. And each year, our task is to create a fresh, but highly identifiable, on-brand design that maintains a careful balance between professional presentation and engaging content. By utilising a distinctive colour palette to create a strong brand association, each report leverages specific design cues to convey both originality and connectedness.
The use of large format charts and infographics, along with dominant graphic elements, creates an accessible design that delivers important and complex information in an easy-to-digest and engaging format.
Think Creative Agency handles the printing and distribution of the Annual Report hard copies and also manages the distribution of soft copies to all customers via eDM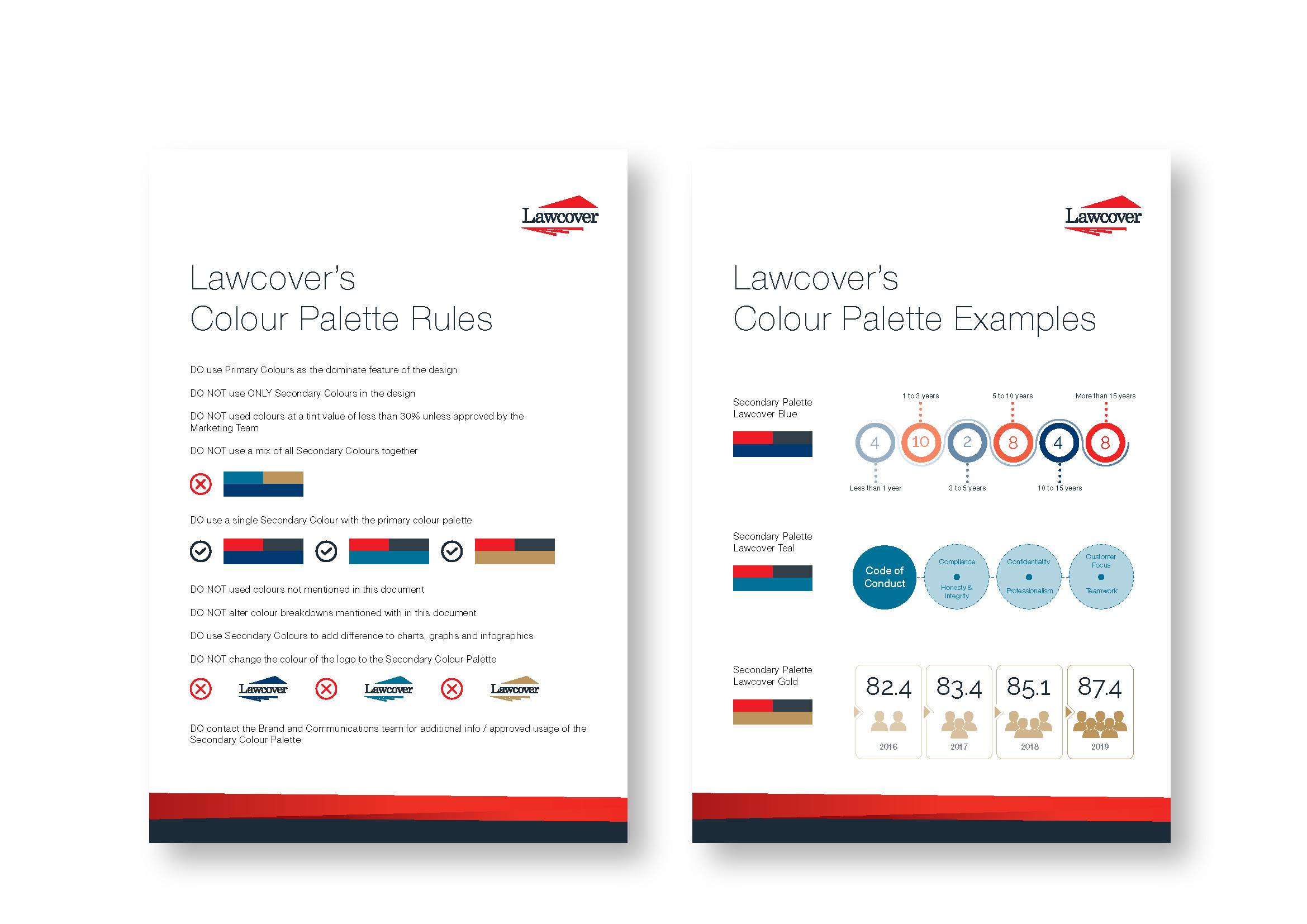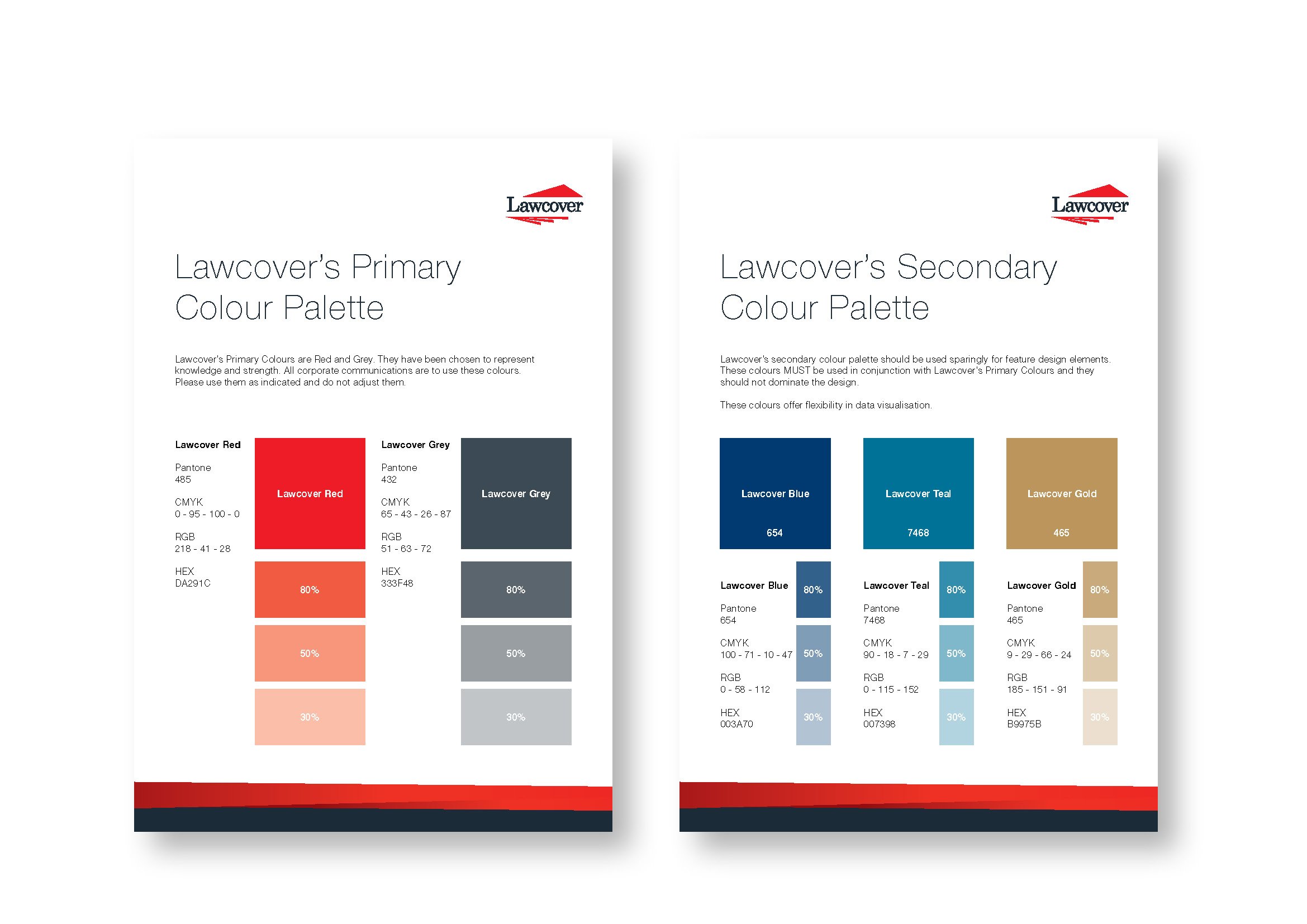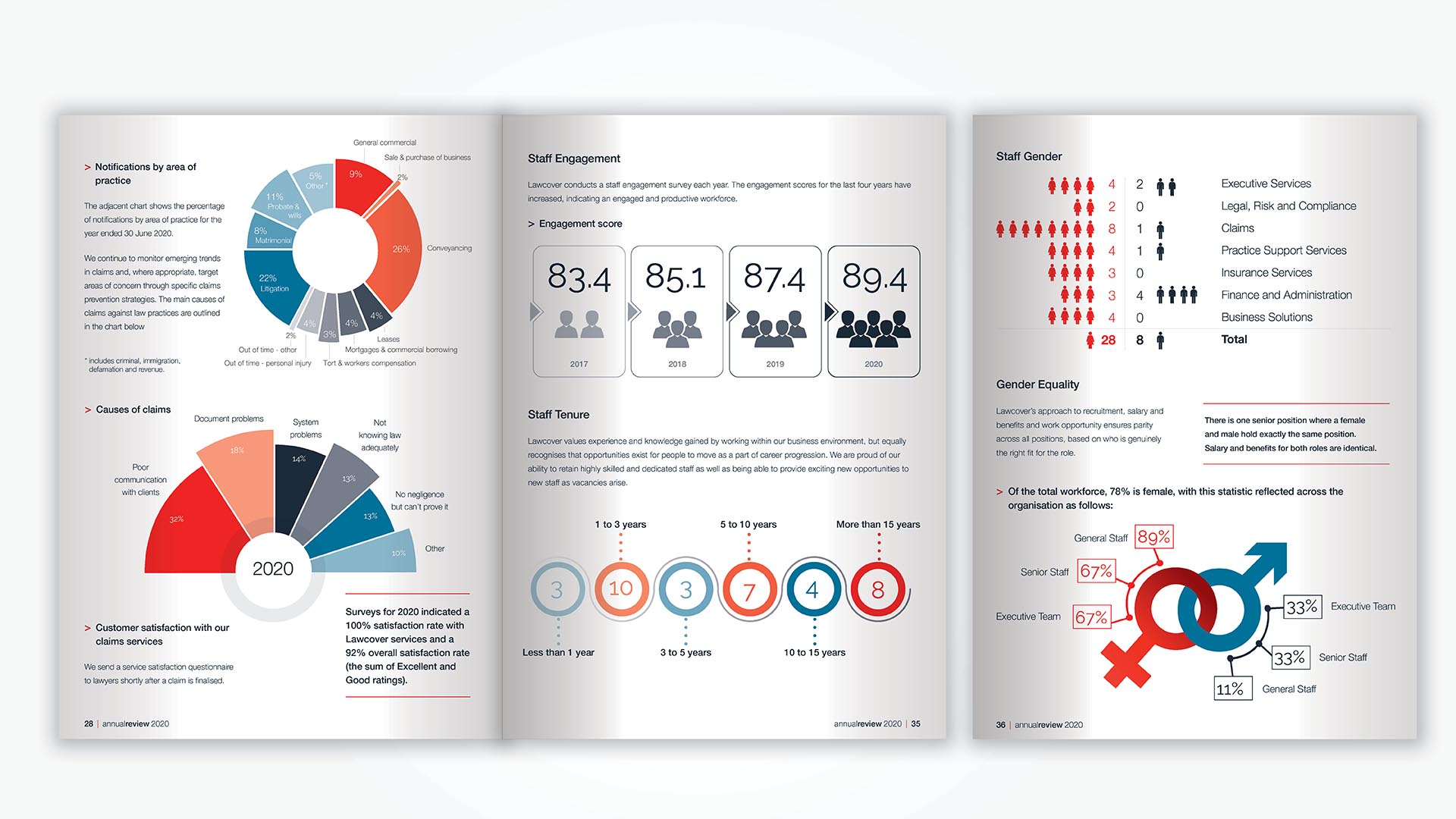 Like what you see? Let us know about your project and we will be in touch.