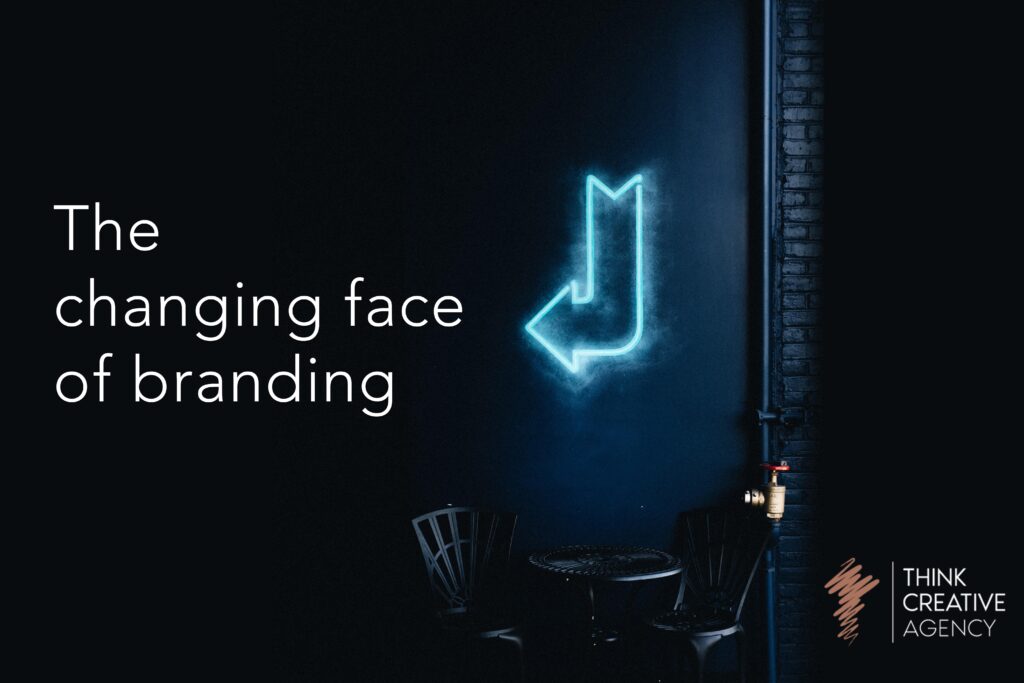 The Changing Face of Branding
With less face-to-face interaction and minimal live and event marketing due to global lockdowns, brands have had to restructure their marketing efforts. Over the last year there has been a clear shift and focus on creating a brand connection and creating an immersive brand journey and experience that starts online.
With the shopping landscape changing rapidly from physical store to a faceless and crowded e-commerce marketplace, how do brands build a relationship and develop brand loyalty?


A New Approach
Today's customers are not new to the digital marketplace and expect a digitally mature and personalised end to end experience. Brands need to evolve and prioritise the digital customer journey to stay relevant and make things easier.
Personalisation, speed of transaction and considerate communication are paramount. A few ways you can improve your customers digital journey include:
Personalised email communication based on past purchases and interests
Take a fresh look at your website navigation and streamline overall customer experience
Consider a chat or video interaction feature on your website so consumers can easily connect
Gone are the days that we want consumers to spend a long time on your website. Actually the opposite, you want consumers to have a seamless, fast and frustration-free experience online with your brand. People do not want to spend time digging deep into your website trying to find what they want. Ensure your website can be navigated easily and that includes the checkout experience – the less steps and clicks the better. 
Adopting a customer experience strategy will see faster topline growth and build strong brand connections, not just fleeting and one-off interactions, which is critical to success. Sure, customers may seem loyal after a couple of purchases, but this may not be the case. A strong consumer experience strategy will ensure customers will form a positive emotional connection with the brand that results in customer retention, high purchase frequency, top-of-mind awareness, and brand advocacy.  
A personalised, seamless digital customer journey that supports, connects and engages with your consumers will help result in forming a favorable consumer-brand bond that will have tremendous results for both consumer and brand.


Conscious Branding
Conscious branding is about brands looking above and beyond the product and becoming active in local communities and making a difference. Conscious branding sits at the core of the business, is woven into the company's operational fabric, and helps drive every business decision.  The focus is off profit entirely and about prioritising social and community actions.
A conscious brand will take a stance on broader social, cultural or political debate, though these stances the brand has must not be disingenuous. A conscious brand must be authentic, consistent, factual and true to its values. If the existing brand is new to conscious branding then it may take time for consumers to accept conscious practices, and brand's new strategies need to be authentic, favorable and relevant between brand and consumer.
Conscious branding can be a very powerful tool and strategy to build into your marketing plan although it is critical to roll-out and ensure the company, as a whole, adopts the same perspective. To take steps to building a conscious brand you need to map out a consistent and thoughtful customer journey and ensure all the relative branches and engagement touch points are considered. Conscious branding takes time to establish and should be integrated as a long-term marketing and business strategy, not a fleeting one season or one issue campaign.
The Art of Unboxing
The anticipation and excitement to open a present or wrapped delivery is ingrained since childhood.  This attraction of anticipation has been harnessed as a marketing initiative known as Únboxing. Broken down this involves filming, sharing and reviewing a product that has been delivered. The art of unboxing is not new, the way it has been refined and employed to help build a brand connection during a global pandemic is.
Unboxing is not just about video production; it is how your product is delivered and packaged. Thoughtful, sustainable, and personalised packaging when executed well, will become an immersive brand experience when received. It is not cheap but creates a very valuable experience and personal connection with your customer, well worth the investment. Ultimately you want to motivate your customers to share their own unboxing moments, whether on social or by word of mouth.
Unboxing videos on YouTube are one of the fastest growing categories and can be very successful when implemented into a new product launch strategy. Unboxing videos using authentic influencers or amongst loyal customers can be very effective to build trust and form brand connection with your target audience.
Final Word
At the end of the day, building a customer connection to your brand takes time and trust. It involves a holistic and customer-centric approach that starts with a clearly defined brand strategy. Authenticity is key. Whether it be personalisation, conscious branding or a creative unboxing experience, keeping the customer journey a priority will turn customers into brand advocates.
Brands must evolve to stay relevant, and a brand refresh must be part on the ongoing long-term brand strategy. The team at Think Creative Agency are experts at rebranding and working with companies to refresh their brand identities. The website showcases range of full branding, creative and digital marketing services including specific branding case studies you can delve into.Contact us at co[email protected] or on (02) 8068 2293 today.