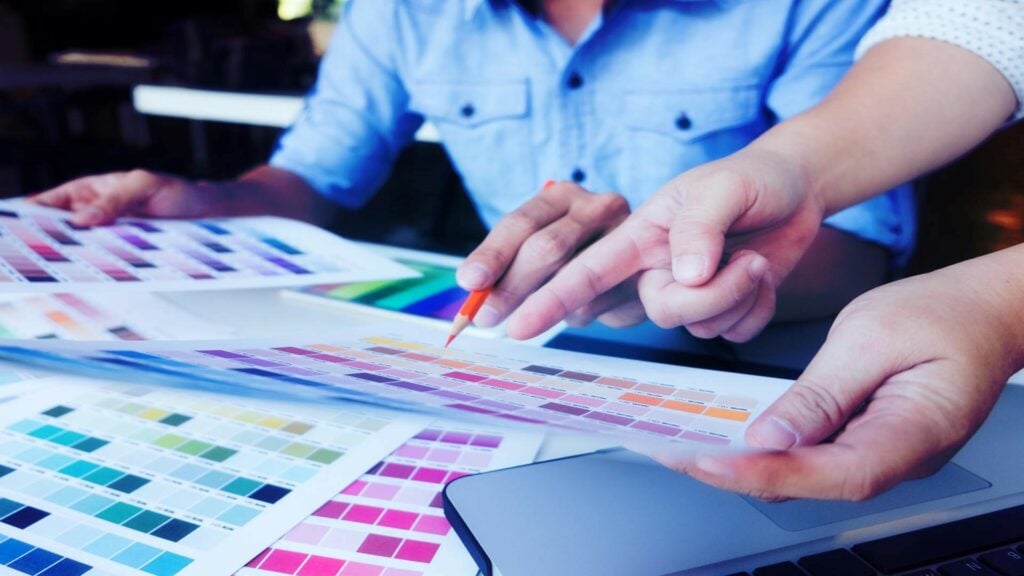 What is Print Management and Why Do I Need It?
What is it?
Print management is outsourcing your print work to a company that will manage your printing requirements from the proofing stage, through to printing, finishing, despatch, distribution, storage and any other necessary steps.
Why would you outsource your print management?
For companies using a range of print providers, managing this and preserving high quality results, can take a lot of time and energy whilst, if outsourced, you will delegate responsibility to print experts simplifying the whole process allowing you to concentrate on your business challenges and financial targets. Following, we have shared some of the reasons why you will benefit from outsourcing print management.
Cost Efficiency
Printing can seem like a simple procedure initially, however, under closer examination you'll find a myriad of options for print options, storage and distribution. Choices for paper, colour and many other options can be very confusing, time consuming, and therefore, diverting money away from your primary tasks.
Using a print management company will assist in ensuring you are minimising the money spent on print and allowing you to maximise growth and profit.
Time Savings
Managing print properly and efficiently will use up a lot of time internally. When you are looking after all the many steps yourself, your work can pile up and you will risk falling behind. Differentiating between time and cost efficiency can be a fine line to negotiate, and, balancing between cost and time saving measures in both printing and delivery can result in missing your deadline.
This can be easily avoided. By using an experienced print management company all processes can be aligned so where necessary the processes can overlap under the control of one point of contact. This means you can start saving time immediately and there will be no surprises further down the track.
Industry Expertise
Your business no doubt benefits from expert advice, and for print management companies, their knowledge will allow them to find the perfect solution for your printing needs. Options for the paper type, the right printing process and the right finishing/binding method will be right from the beginning so partnering with someone who has in-depth, industry knowledge can be an invaluable addition to your team.
Stock Reporting & Management
No doubt, at some time in the past, you would have wondered where the rest of the printed collateral is for a previous campaign that you sent out to your regional offices. Did they all get used, are the rest of them discarded in boxes in a dark corner of a storeroom? Can other branches use them if you knew about it?
Through centralised print management this data can be stored online and you can have up to date stock reports readily at any given time.
Outsourcing your print management will give you immediate access to this kind of data.
Environmental Impact
For many companies, improving sustainability in their supply chain is a key requirement.
You can make sure your company is on the way to being closer to achieving its green impact goals. By being logistically clever your print management company can reduce the distance and number of deliveries required, as well as minimising the volume of wastage.
Service
All companies need to know exactly what they're getting, how much it will cost and when it is happening. When you outsource your print management to Think Creative Agency we will deliver top quality print at a competitive price, where and when it is required using a stable of top quality printers equipped with the latest equipment and systems, offering a defined service level agreement (SLA).
Get in touch with us at Think Creative Agency so we can help you with your Print Management requirements.