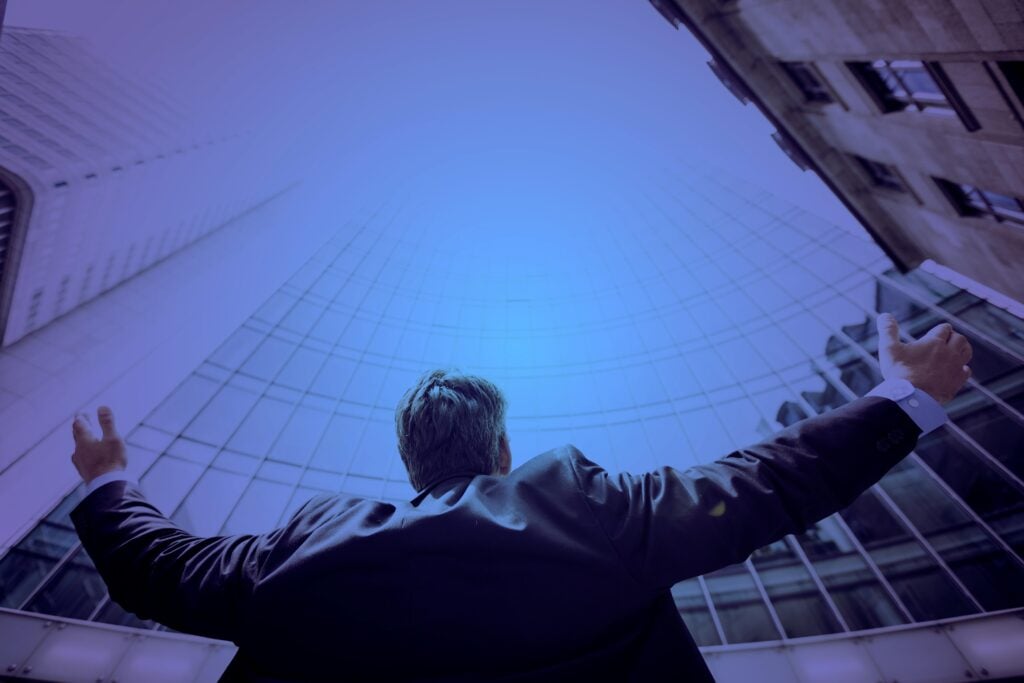 5 Simple Growth Hacking Techniques to Grow Your Business
In this increasingly digital world, the way that businesses are connecting to their audience is changing. Converting and maintaining customers is becoming more difficult as competition increases, and the power of traditional marketing is waning as people grow weary of conventional marketing messages. Sound familiar? Growth hacking may be your solution.
The term "growth hacking" was first penned in 2010 by Sean Ellis and has since become something of a buzzword in the marketing world. The goal of growth hacking is simple; to quickly convert as many customers as possible, often in the most cost-efficient way.
It involves using unconventional, innovative, and creative marketing approaches to rapidly generate high returns. In order to achieve this, businesses must embrace swift experimentation, be flexible, and prioritise growth over any other metric.
Here are 5 simple growth hacking techniques to help you re-energise your marketing strategy and grow your business.
Target the Right People
As per the "law of diffusion of innovation", for an offering to find mainstream success it must first be embraced by the "innovators" and "early adopters" in the market. These people are among the first to adopt a new product and can be hugely influential in deciding whether the product will successfully enter the wider market.
When looking to capture this market, you must have a clear idea of your customer profile. That means that "women aged 30-50" is simply not going to cut it. Spend some time creating a specific, authentic profile for your customers, establish your brand strategy, and then align all your marketing strategies with this.
Marketing messages to these early adopters must be tailored to their unique behaviors, be authentic, and provide enough information for the judicious opinion leaders to trust your offering. Winning over this market can be a powerful growth hacking strategy due to the amount of free word-of-mouth marketing that early adopters often generate.

Shorten the Customer Journey
It's one thing to get the attention of your target audience, but in order to convert them into revenue generating customers you must motivate them to act. One of the best ways to grow your business and ensure that customers take action is to make the customer journey as simple and easy as possible.
Some ways to do this include:
Shorten Forms – Shortening forms on your website by removing unnecessary data collection. People are time-poor and may neglect to finish a form if it appears too long.
Use Call-to-Actions – Ensure that you have adequate call-to-actions in your communications. This includes in all ad copy, social media content and on your website.
Give Customers What They Need, When They Need It. – All customers are at different stages in their purchase journey and you should ensure that you are nurturing all of them.
For example, not every customer is in the information gathering stage, some simply want to make a purchase! Refrain from bombarding all customers with information-heavy emails or website pages, instead highlight the fundamentals and make the intricate specifications optional via dropdowns or internal links. Alternatively, you can use retargeting techniques to allow more familiar customers to act quickly and directly.

Give an Inventive for Referrals
Providing an incentive for customers to refer their contacts to your business is a great growth hacking technique, particularly before your product or service has entered the mainstream market.
Referrals are one of the ways to directly increase word-of-mouth among customers in established networks and are fantastic for boosting brand awareness. They are often extremely effective, as the personalised message is perceived as more trustworthy and reliable than traditional advertising messages.
Uber's "Invite and Earn" promotion is a great example of how to effectively use an incentive for referrals. Uber has historically offered referrers a cash discount off their future rides if a new user uses their invite code to sign-up and take a trip.

Build Your Email List
Email marketing has long proven to be a highly effective and cost-efficient way to reach customers and get conversions. It is also extremely valuable for growth hacking as email lists are fantastic for remarketing campaigns and provide an inexpensive way to test what kind of content your audience engages with. Experimentation is fundamental for effectual growth hacking and can be achieved easily by incorporating A/B testing into your email marketing strategy.
Here at Think Creative Agency we have years of success helping businesses to build their email list, increase their cold email response rate, and use it to generate more revenue.
A few of the techniques we recommend include;
Using effective pop-ups to prompt visitors to join your email list. Be mindful to ensure that these are engaging, do not detract from the user experience, and do not reappear once a user has closed them.
Offer incentives or free resources to users who sign-up. These may include complimentary e-books, webinars, subscriber-only discount codes, or entry to an online contest.
Ensure your emails are genuinely valuable to your customers, through offering useful information, engaging content, and include links to your website.

Create Great Content
In the world of marketing, content is king!
One of the most powerful ways to attract, retain and ultimately drive profitable action among a specific audience is to create great content. Many growth hackers use content marketing to quickly increase brand awareness, break through the noise of competitors, and develop relationships with customers.
The different between good content and great content is how unique, thought-provoking and shareable it is. It should reflect the brand's target market perfectly and aspire to make their day a little brighter.
Some of the most popular and effective channels to distribute your content are social media platforms such as Facebook, Instagram, Twitter and LinkedIn. However, depending on your business and target market, emerging platforms such as TikTok and Twitch, or industry specific platforms such as ActiveRain or Behance may be more appropriate.
Creating content for your website's own blog is also incredibly valuable for growing your business. Blogging is one the least expensive ways to connect with your audience, build trust and improve your site's SEO ranking. If you don't have a blog yet, start writing today!

If you like the sound of a growth hacking strategy but don't have the time or confidence to implement it, contact the team at Think Creative Agency today and we will happily do it for you!
Want to see some of our recent work? Click here.